Every year, the school has spirit week. The kids dress up in different themes every day. Crazy Hair. Wacky hats. Pajama Day. You get the idea.
The kids always have fun, but honestly, it's always a bit of a pain for me. It's time coming up with a costume. Extra time in the mornings getting them ready, and I have to take pictures. I know I'm being a Scrooge. When I hadn't heard a peep about spirit week this year, I was kind of excited. Then the teacher sent an e-mail on Sunday night. It appears spirit week is this week. The last week of school and combined with all the other craziness that is already going on. It feels like a total after thought. Pajama Day. Career Day. Opposite Day. And kids dress like your teacher and teachers dress like kids. Which is kind of lame because their teachers are cool and don't dress in anything that you can poke fun at.
In any case, career day was today and that was fun. Emily said she wants to be a pianist. Um, okay. How does a pianist dress? So, she wore one of her dresses. That's enough out of the norm for her that people will ask what she is. Ben, on the other hand, went with something a little crazier. Ben, The Sasquatch Hunter. He's totally into Big Foot lately.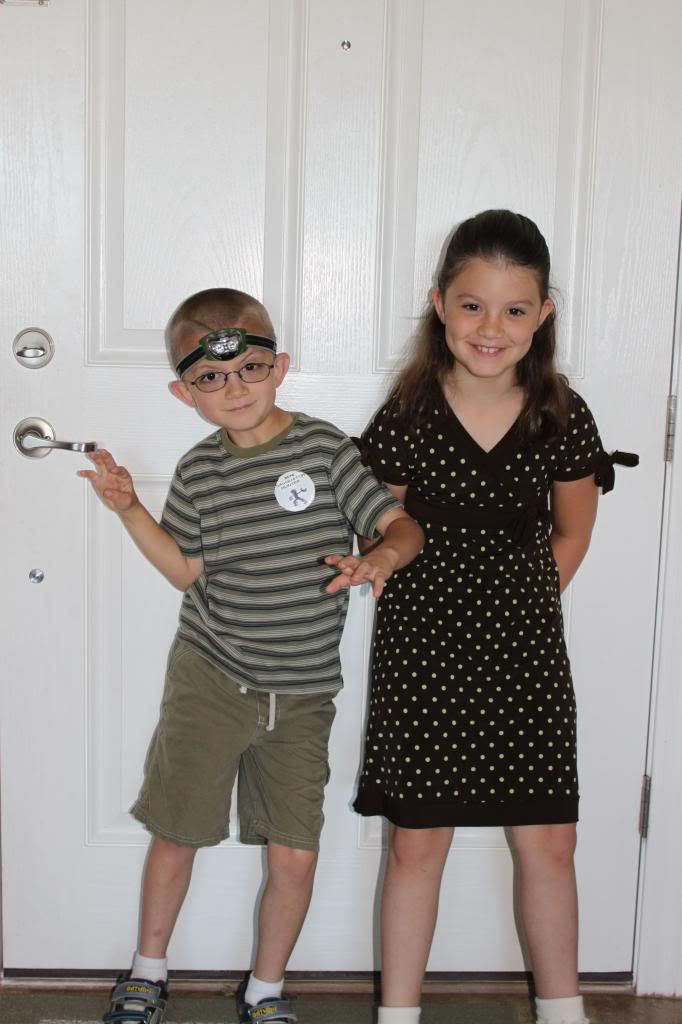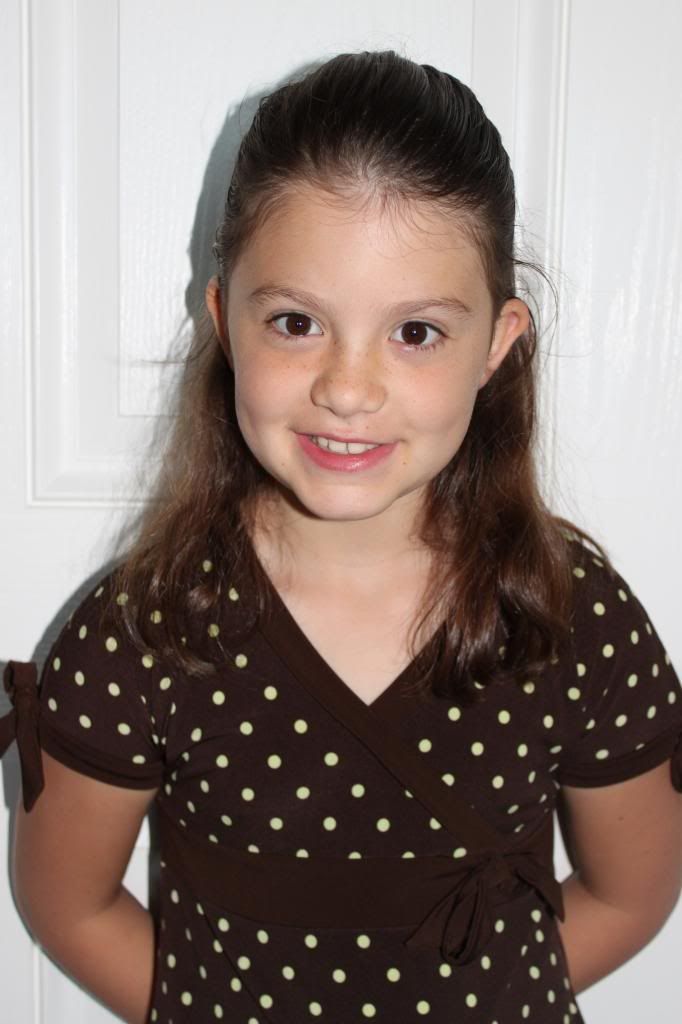 We made Ben a pin that said, "Ben: Sasquatch Hunger" and he drew a picture. Fun!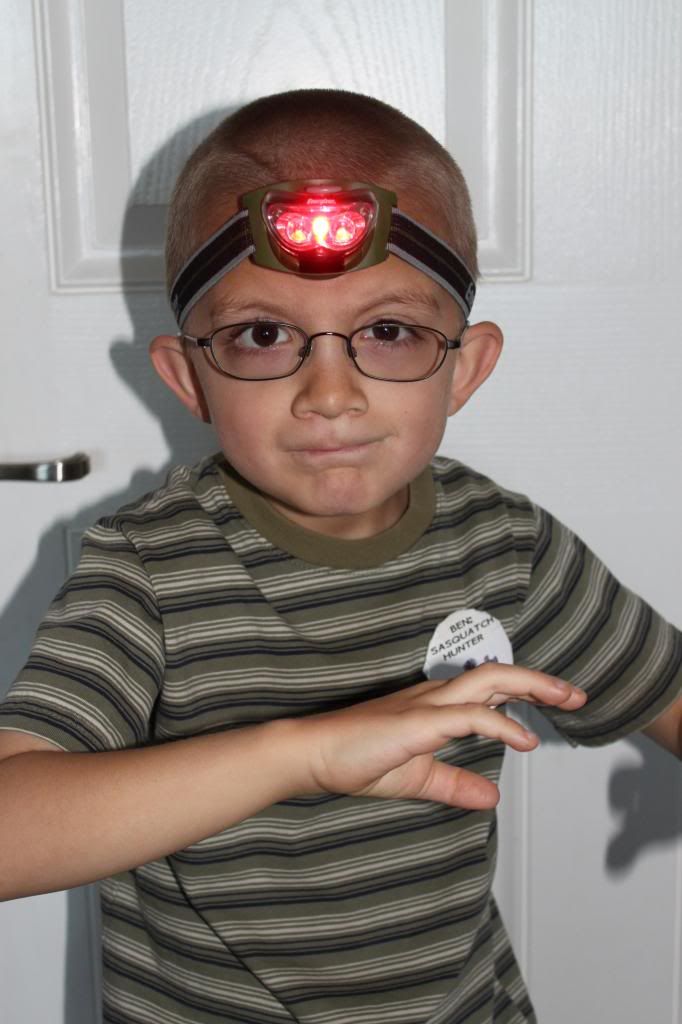 And you know Noah had to get in on the action of looking for big foot.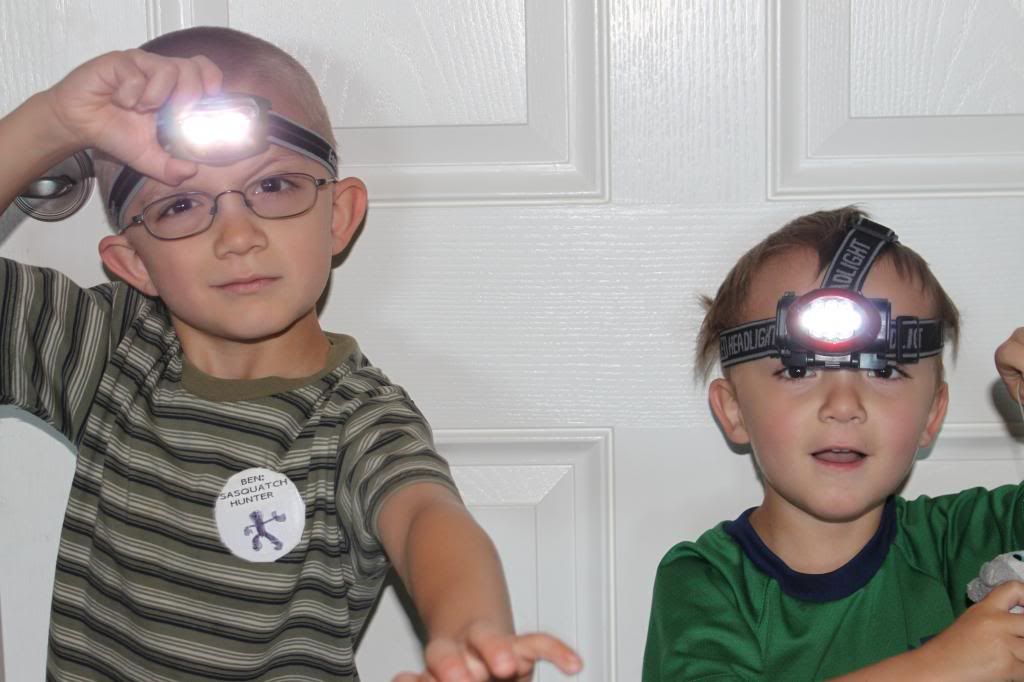 Noah totally needs a haircut, but we are trying to let it grow out as it makes him look a little older and less like Caillou. I'll have to trim it up soon and if I mess up, we have the clippers as back up.
Field day is tomorrow. The last day of school is Thursday. Emily has an assembly for perfect attendance and honor roll Thursday morning. Plus, we leave for camping Friday morning and I have 100 things to do. I'm glad they can put their shirt on backwards tomorrow and call it a day.