Camping. Just saying the word makes me think of relaxing by a campfire. But, nothing about camping is relaxing. At least not for the parents. The kids don't have a care in the world. David and I came home exhausted.
It starts a week before with preparing the menu. My husband likes stellar food when camping. In fact, I nicknamed him Top Chef. Then, we have grocery shopping and making some food ahead of time, marinading steak for kabobs, making pumpking bread and pasta salad, etc. 24 hours before we leave, I'm packing everything up. Sleeping bags, blankets, gloves, thermals, coats, shorts, sunscreen. It doesn't end. The kids were super excited and sitting in the car waiting to go about 2 hours before we left.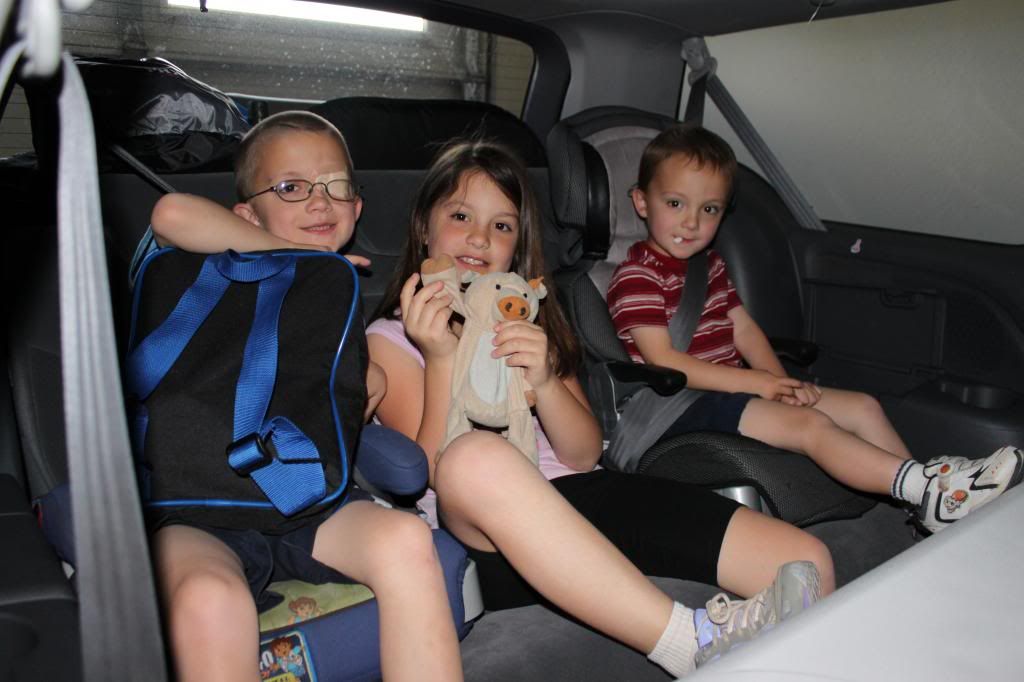 Then, we get to camp and it takes a few hours to set everything up. We got a new tent, and the kids couldn't wait to play in it.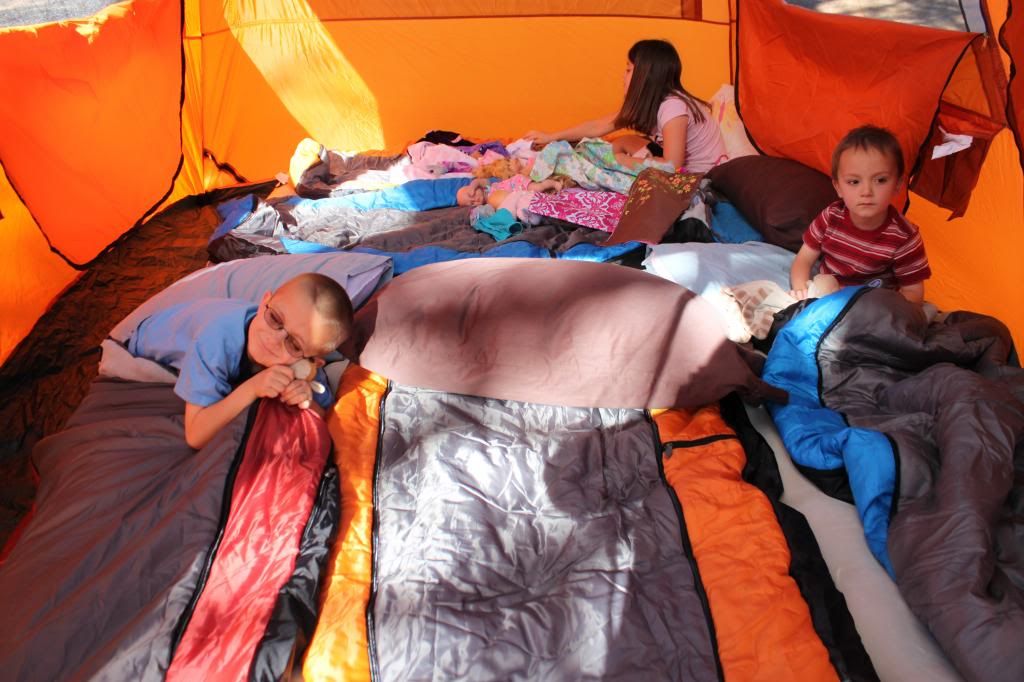 Then it was off to explore the woods with friends.
David's nickname when we are camping is Top Chef. Hot dogs won't do. He makes steak kabobs. I'll take that any day!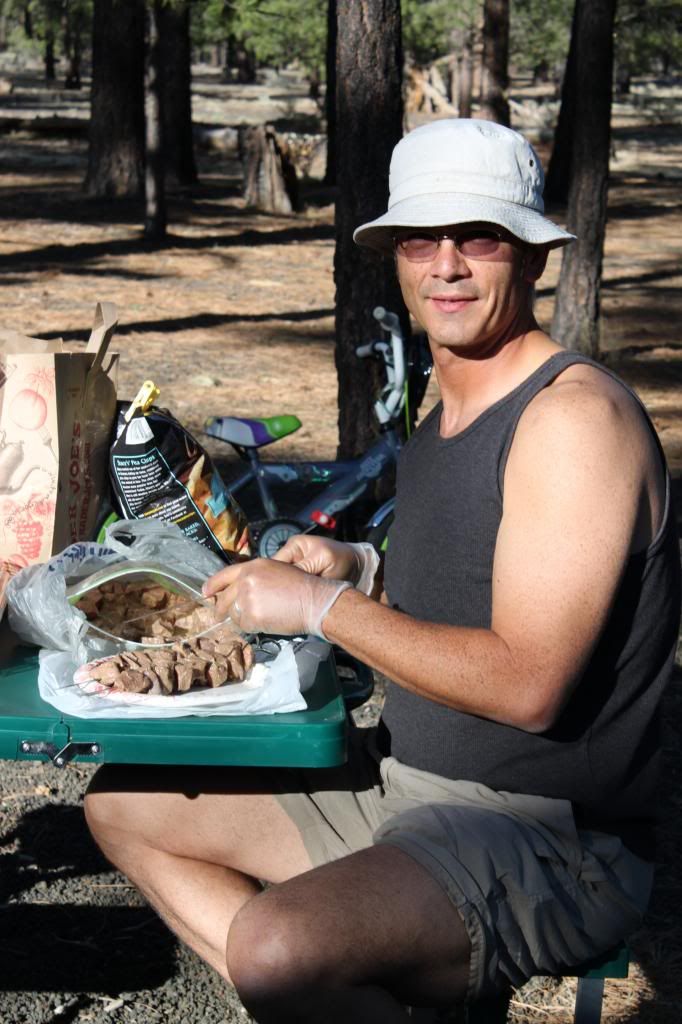 We had a group campsite and the kids drove around and around the paved loop on their bikes. I'm not even kidding when I say that Noah did about 100 laps a day.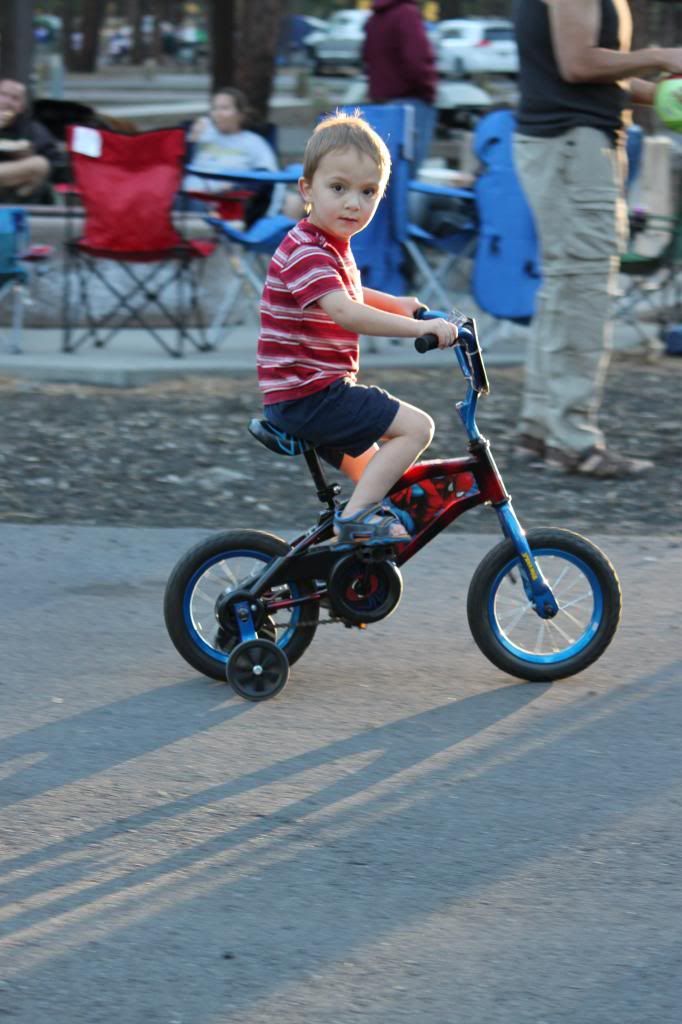 Ben who just got his training wheels off was still a little rusty on his bike and couldn't start pedaling on his own. After this trip, he's a pro!
David got a new camp lounger chair for an early Father's Day gift.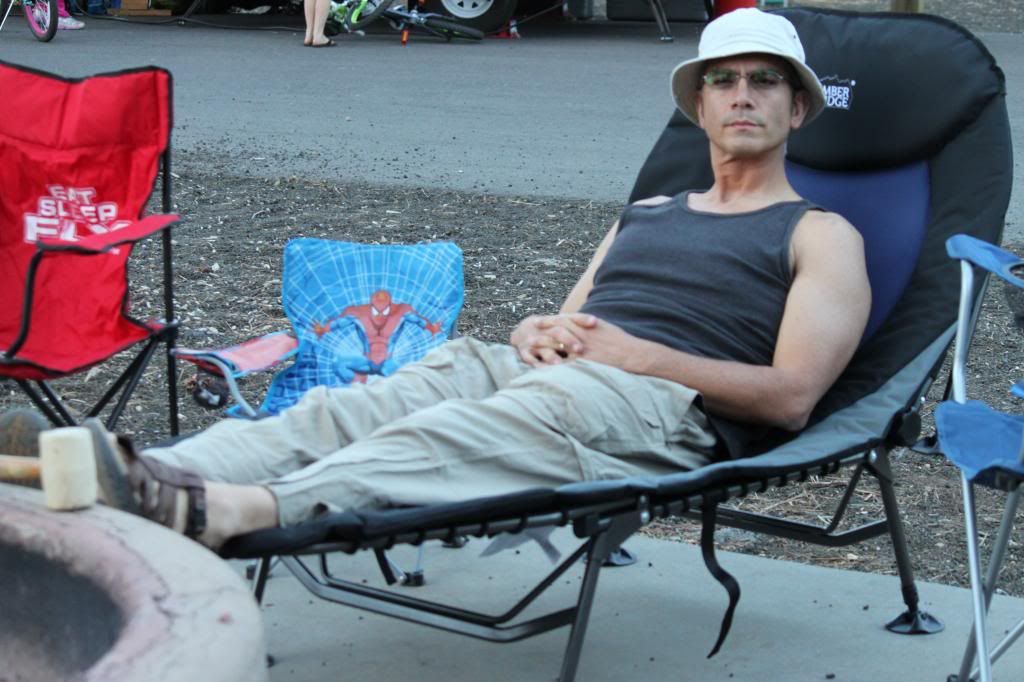 Noah channeling his inner Hunger Games.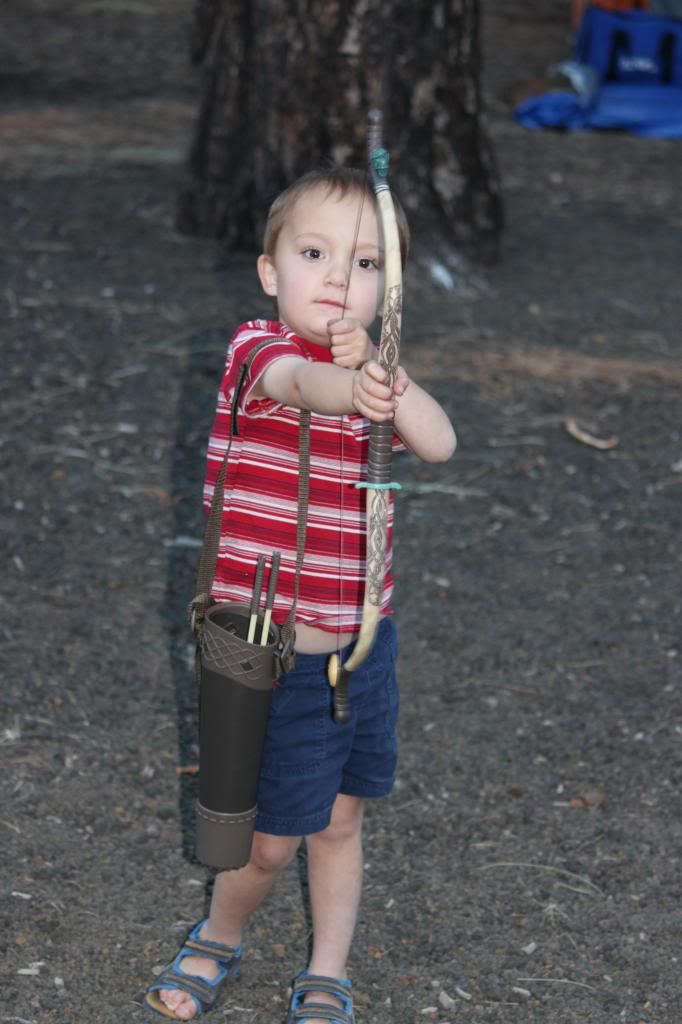 The next day we took a little trip to Sunset Crater. It's a site where lava exploded about 900 years ago.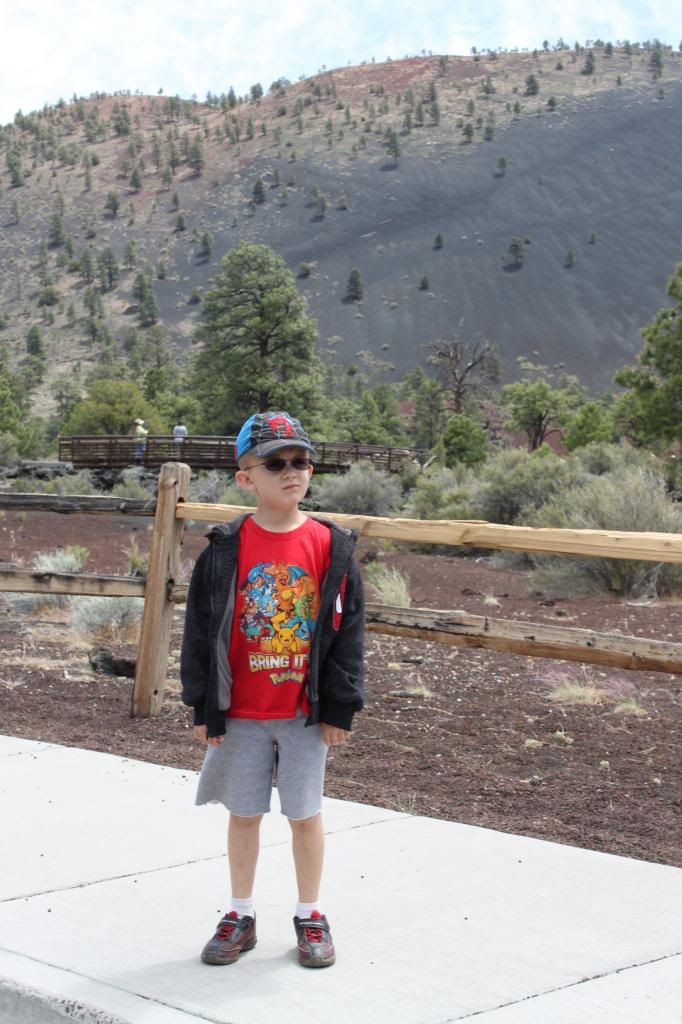 The Peaks are in the background and still have some snow on them.
Here's the one photo of me just to prove I was there.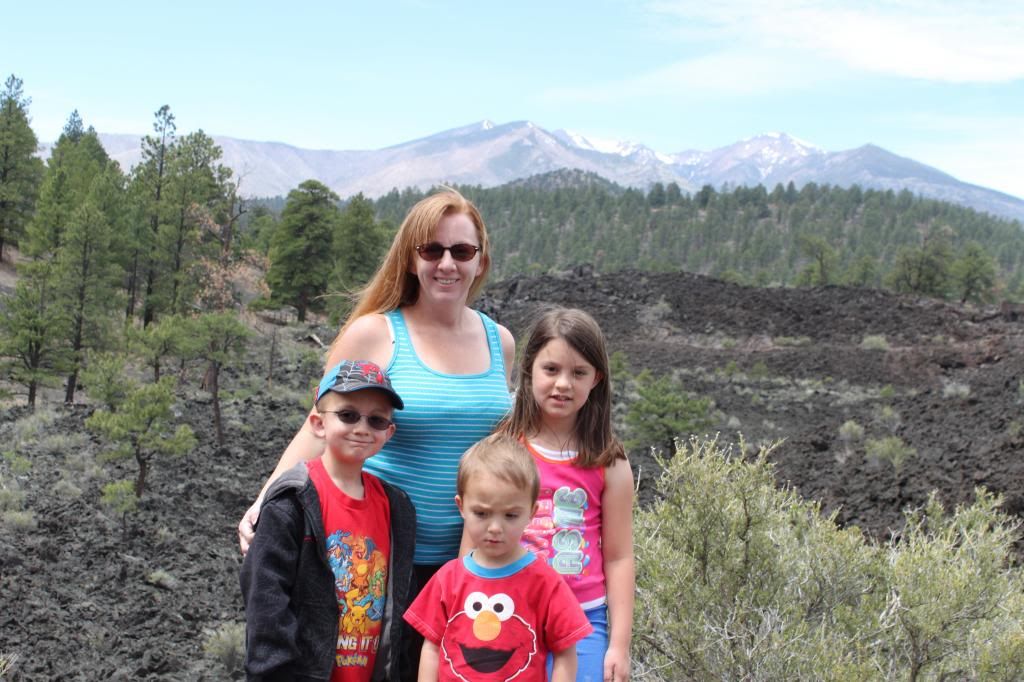 Ben and a really cool tree.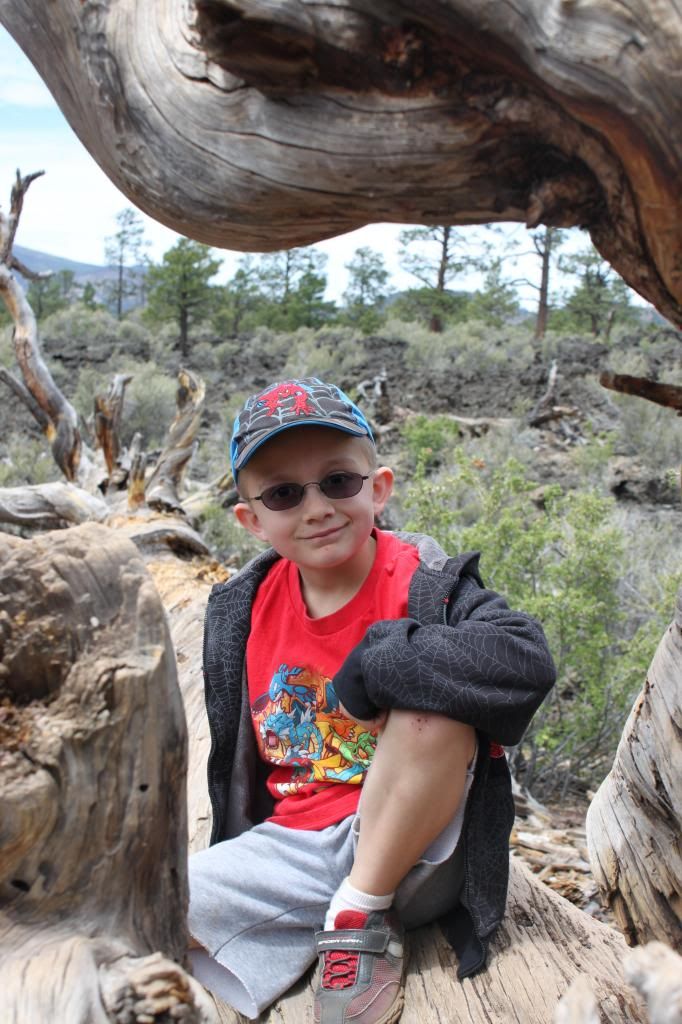 Noah looking at a sign and looking confused.
We made smores, but Noah likes plain marshmallows.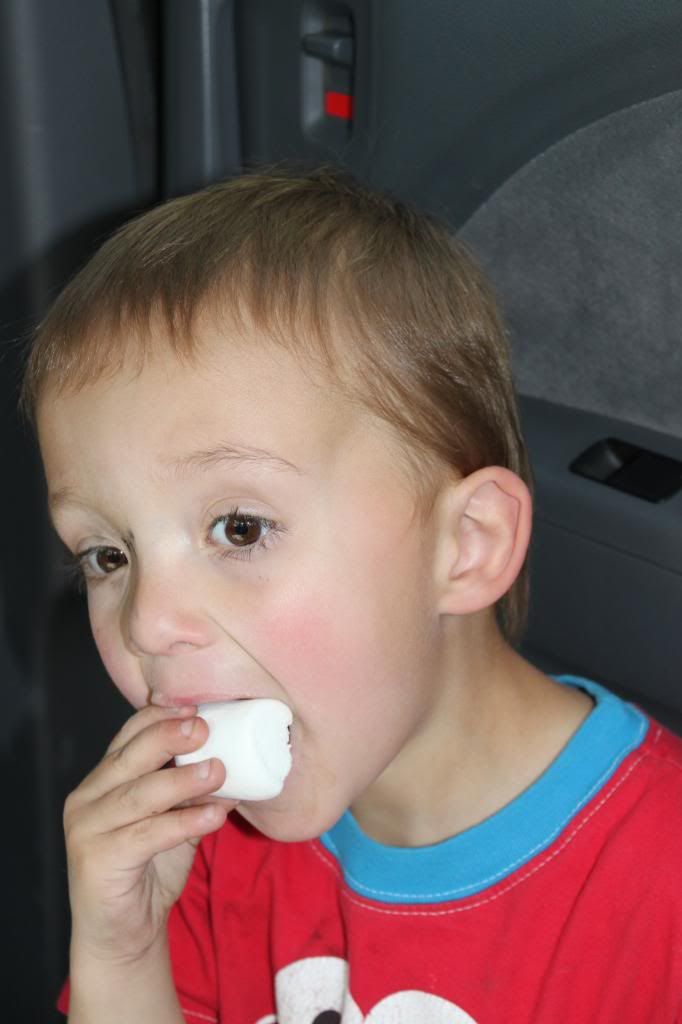 The last morning the boys had a breakfast of a whole pack of bacon. They were in heaven!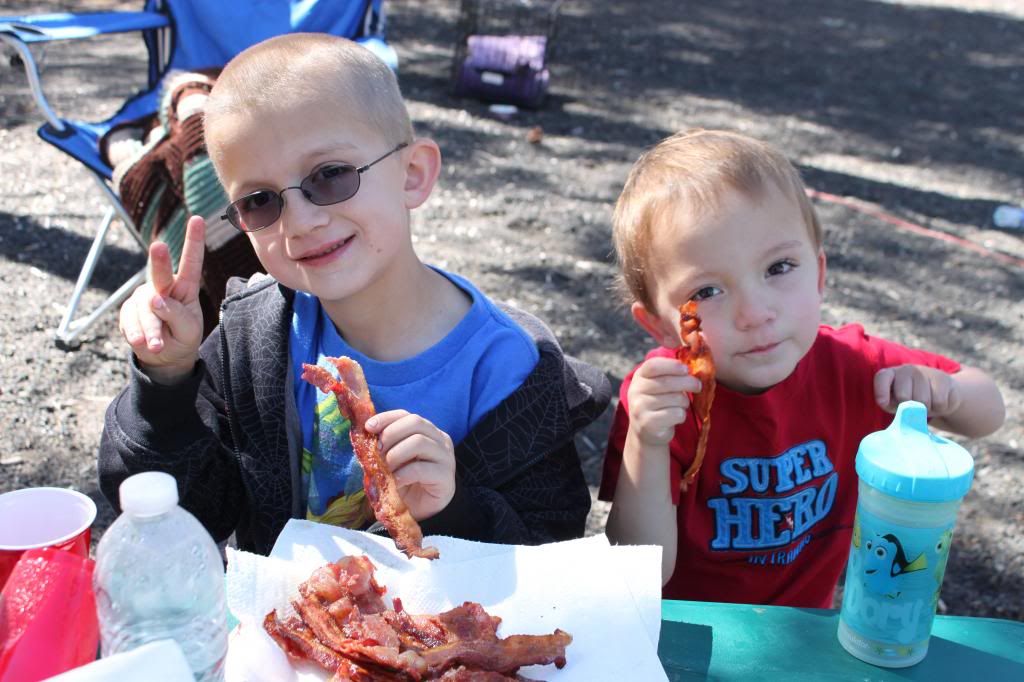 It was a great weekend spent with friends, but truly it's exhausting. It took 2 hours to break down camp and pack everything up. Then, it took another 2 hours to unpack the car when we got home. I'm still doing laundry 24 hours later. I ask myself why do we do this? And then I look at my photos and see these two of my girl...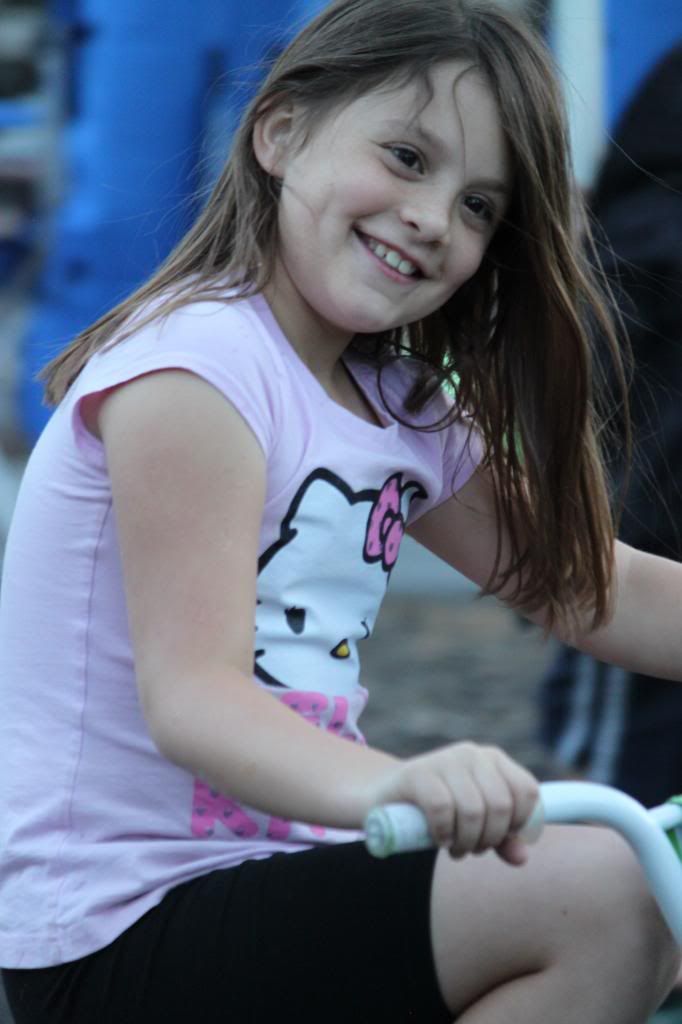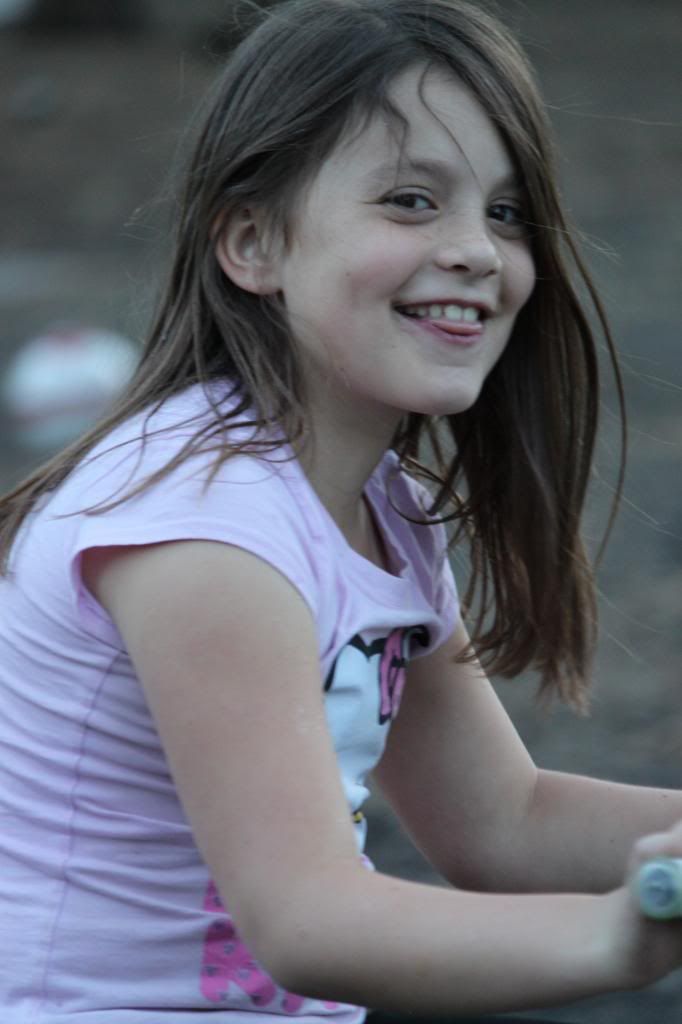 ...and I realize I'll do anything for my kids. To see them happy and having fun is worth all the work. Don't get me wrong, we have fun too just in between all the work. And we are doing it again in a month!