Ben's 1st grade teacher is awesome. I think with the end of school approaching the kids are ready to kick back, goof off and sail to 2nd grade. His teacher is trying to keep it fun and educational. This week was pirate week. They had treasure maps one day and had to learn directions, etc. Today the got to dress up like pirates. Ben was excited of course. He wanted to wear his eye patch since he has to wear it 4-5 hours a day anyway, but I thought a flesh colored bandaid over his eye would be boring. So, I colored it. I also cut some jagged edges in an old pair of pajama pants. It wasn't the most creative, but it works. He didn't want to wear the beads we had because they were too girly he said. Little does he know that pirates are always a little feminine, but I let him skip the beads. I think he looks great.
Last week, they were artists. They learned about a different artist each day. In the morning, they wrote a narrative about what they learned from a slide show and some paintings the teacher showed them. In the afternoon, they did a drawing to represent each artist. On Friday, they brought home all of the work they did in a little binder.
Monday was Henri Matisse. I love his story about him.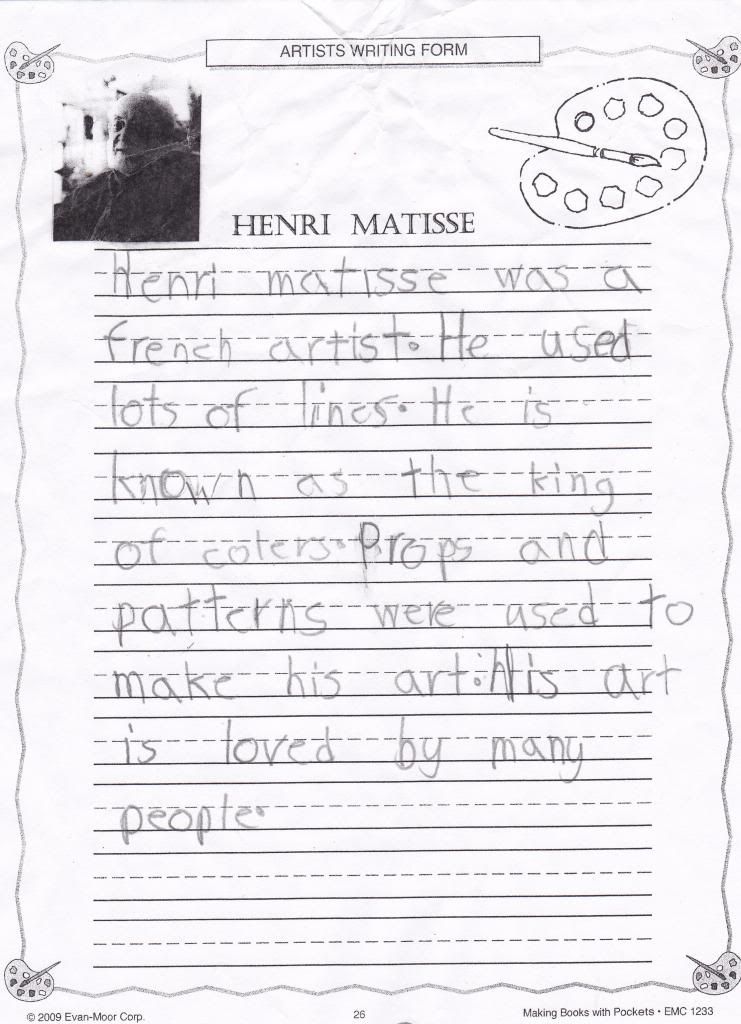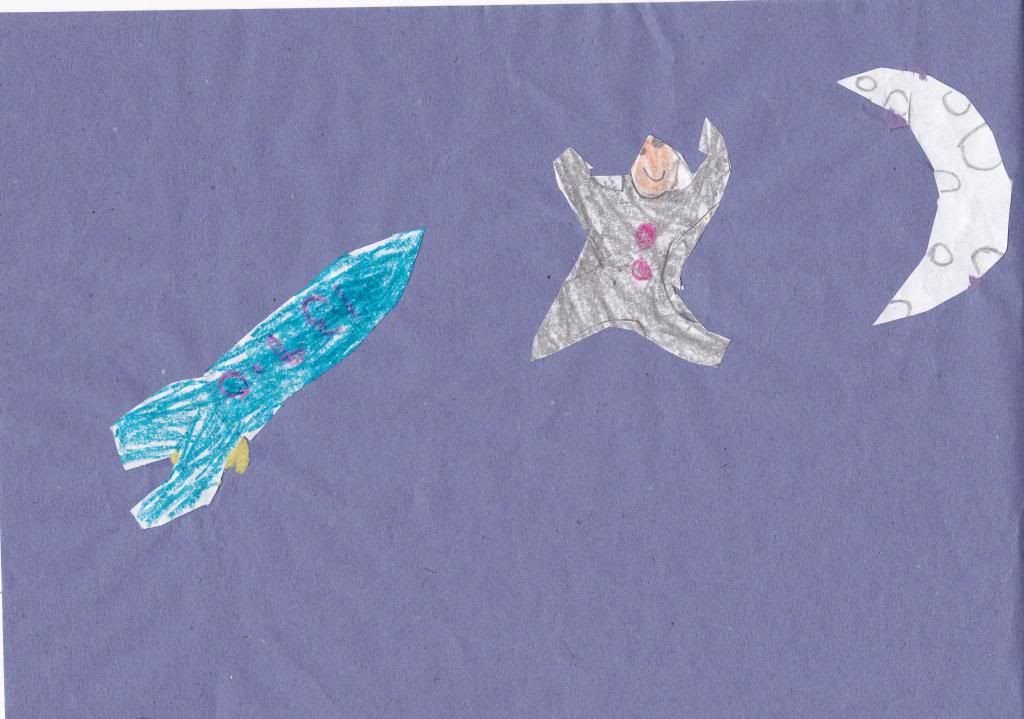 Tuesday was Claude Monet. Ben's water lillies are awesome!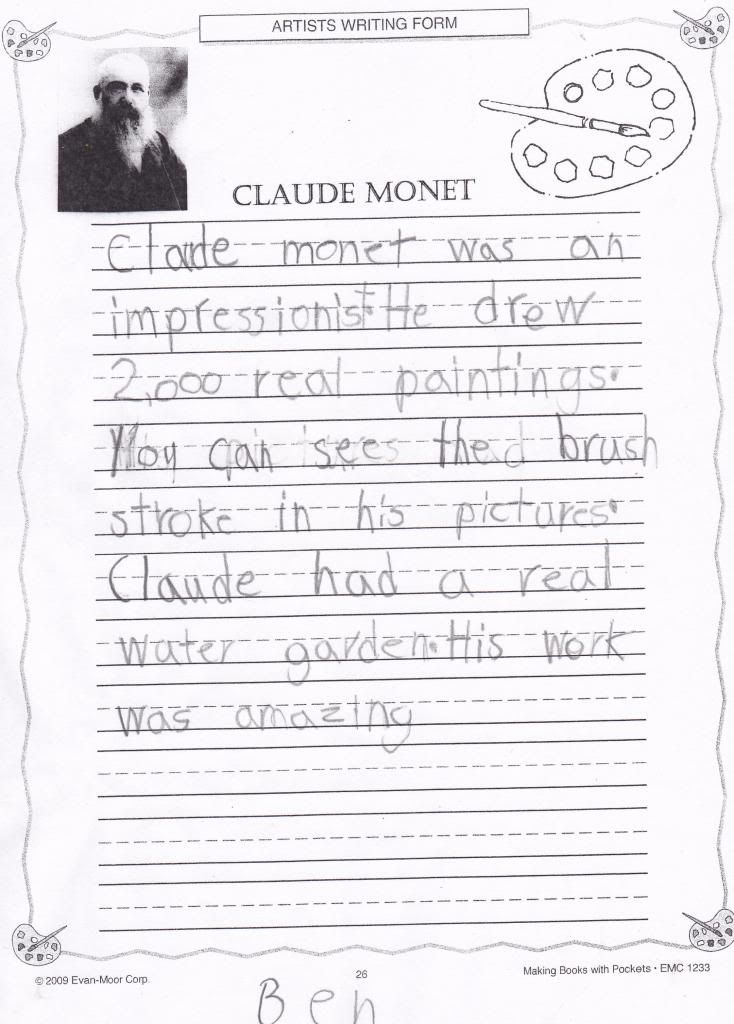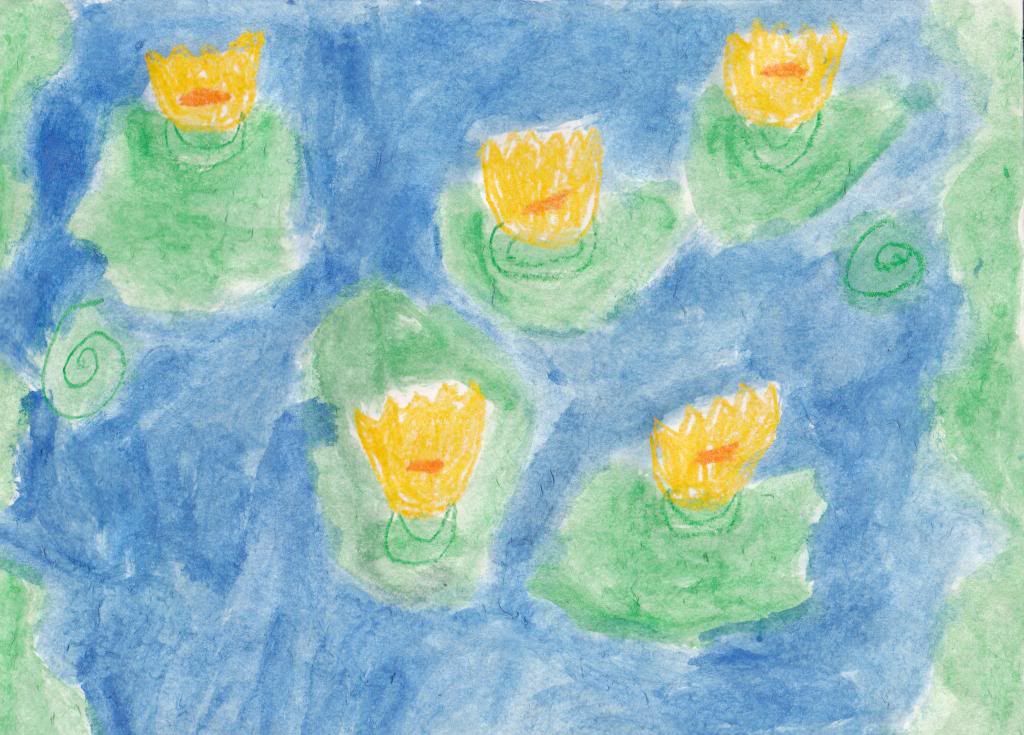 Wednesday was Georgia O'Keeffe. I love his flower!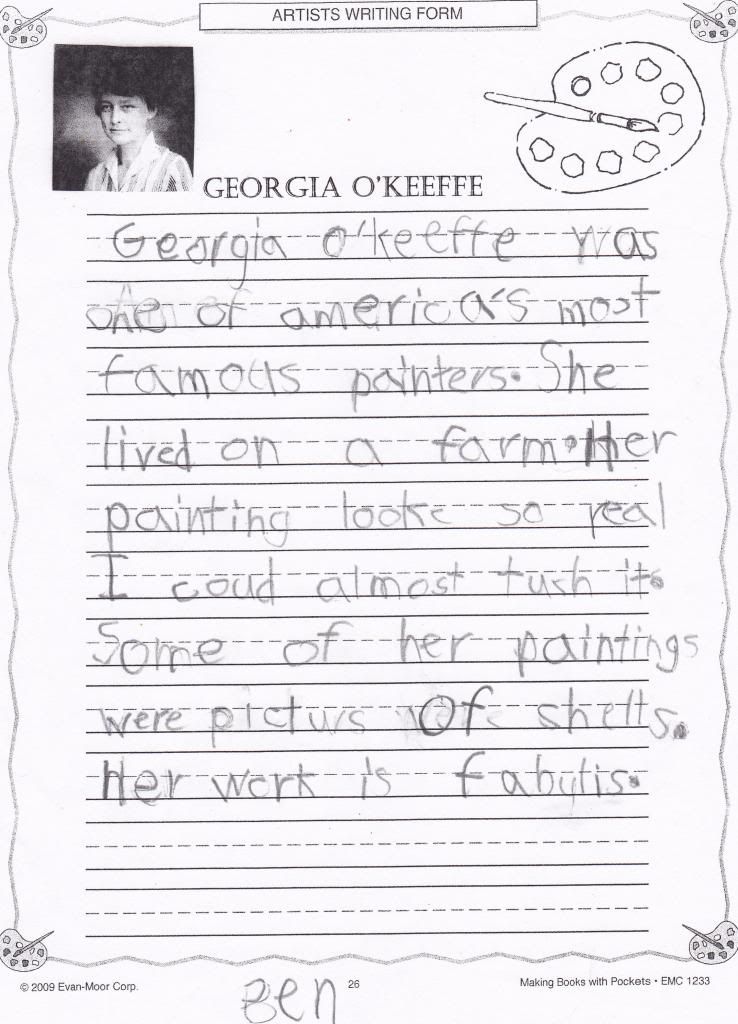 Thursday was Pablo Picasso. Ben said he painted his green because green is glad.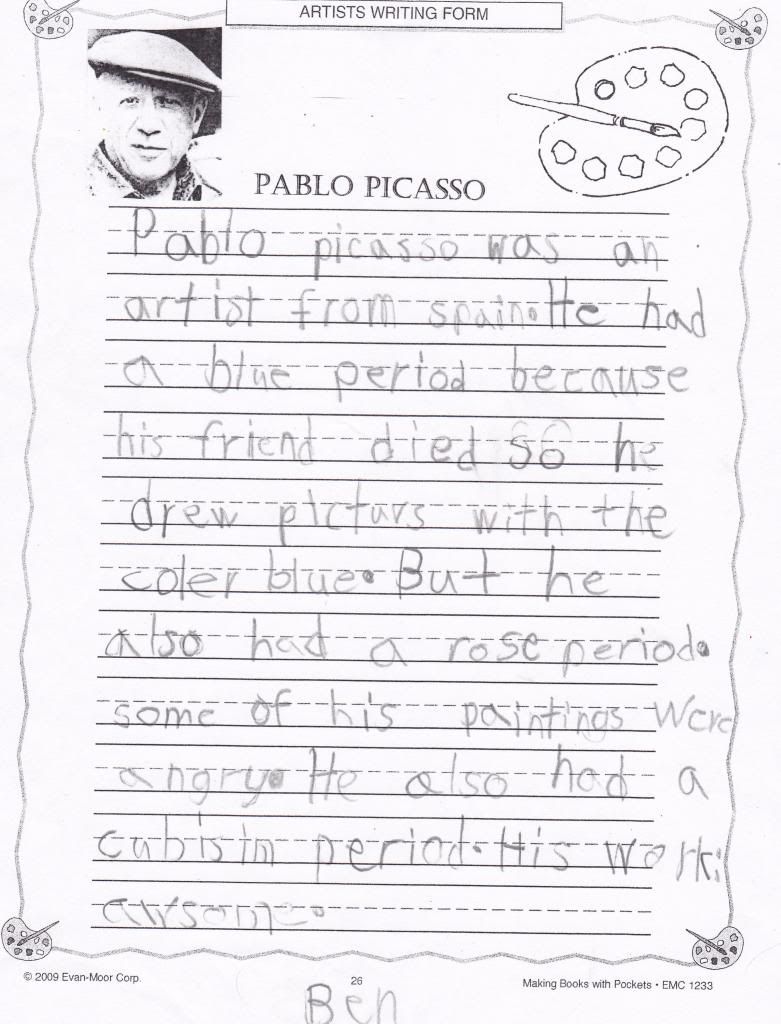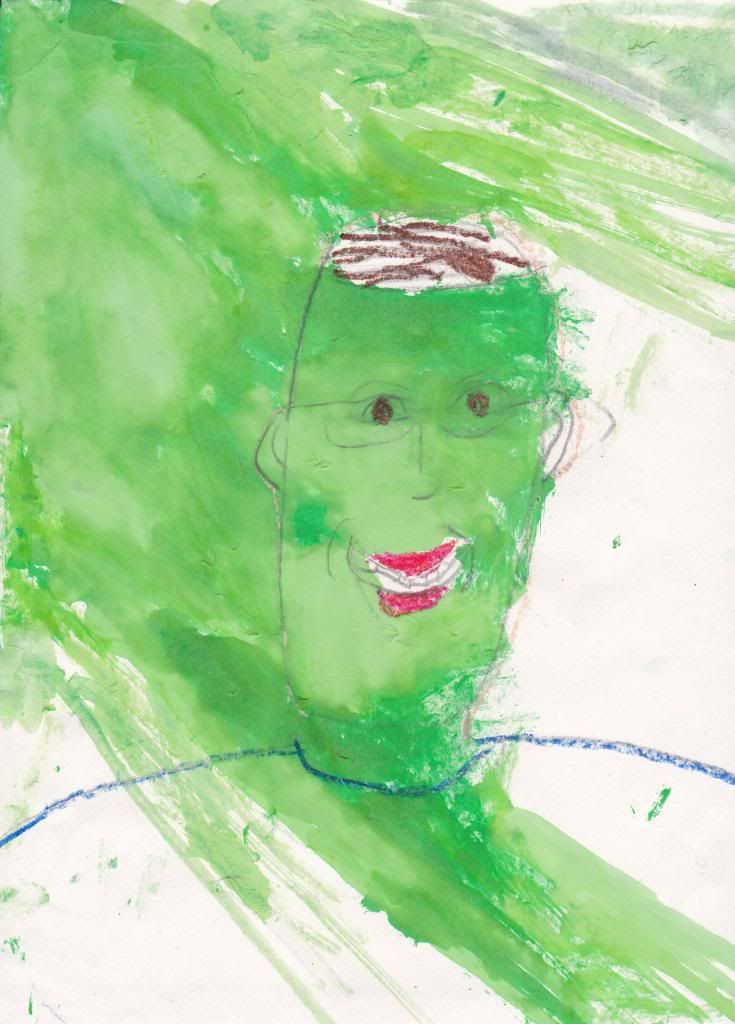 Friday was Jackson Pollock. I love Ben's picture which he titled DNA.
For some reason when I scanned it in the colors were muted. It didn't pick up the neon pink, so I took another picture with my phone.
Isn't that awesome! We are so proud of how well he did. I told him that he could be a famous artist one day and kids would learn all about him. He liked that.