The kids have been hounding me about coloring eggs all week. We have a really busy few days coming up, so I decided today was the day. The are off school tomorrow, so it feels like a Friday anyway.
Noah wasn't sure what to do at first.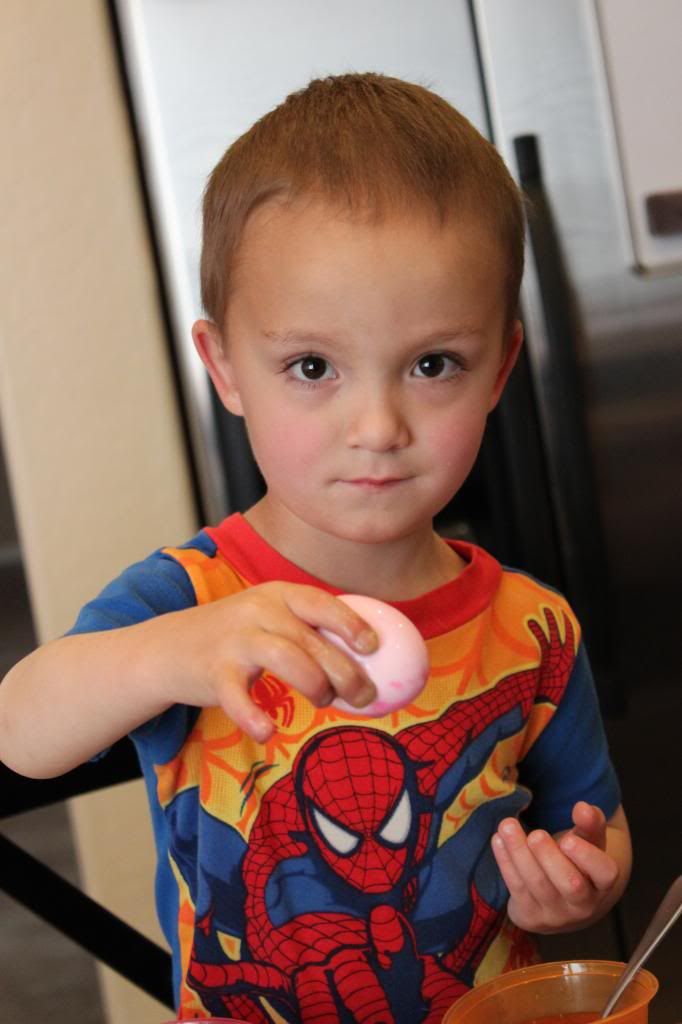 Ben helped him.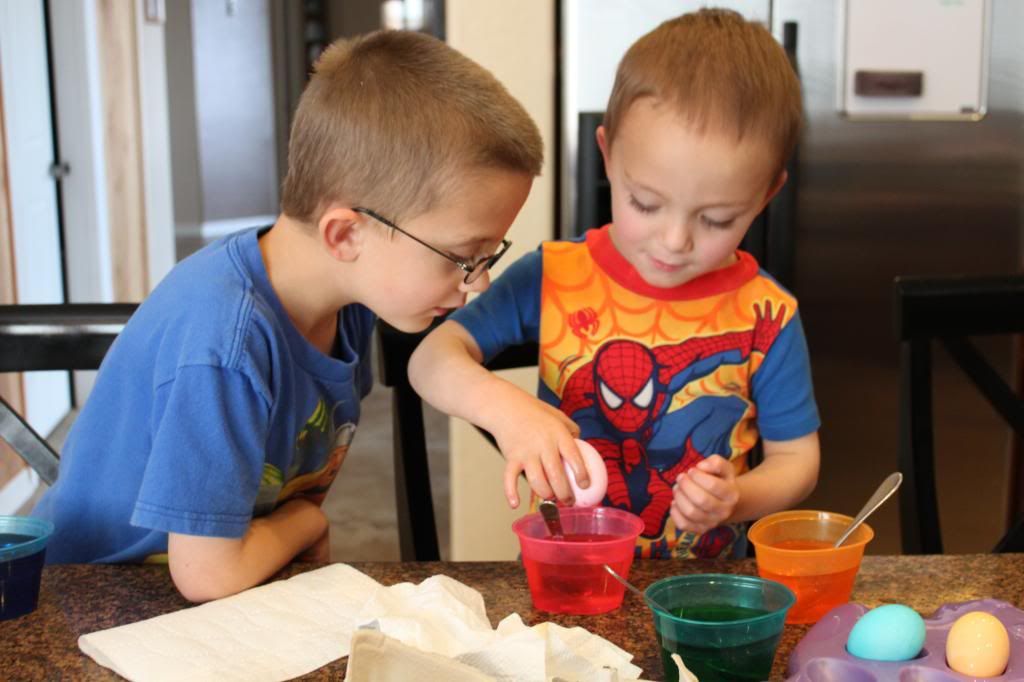 I tried to tell him to use the spoon, but he liked using his fingers. Ben too.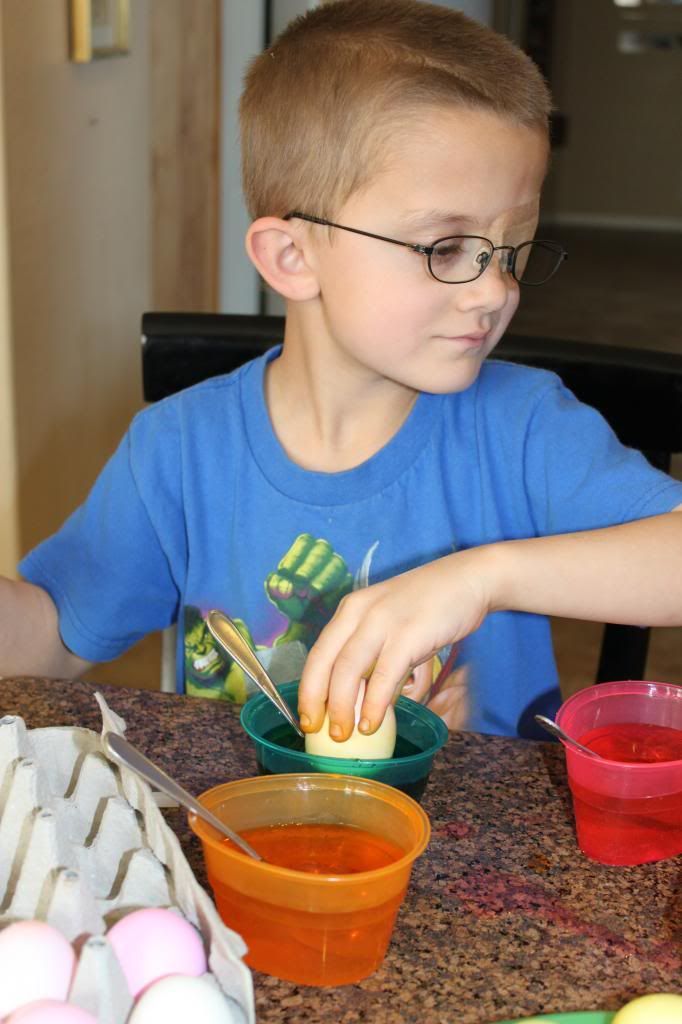 Emily took a much more creative approach.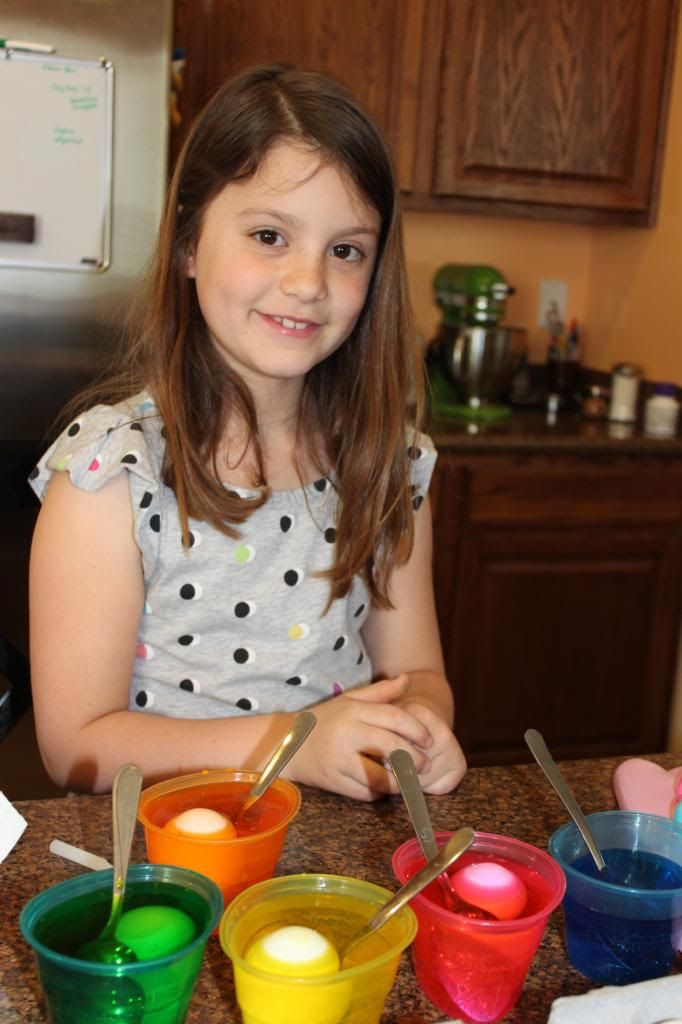 I think they had fun and made a thorough mess.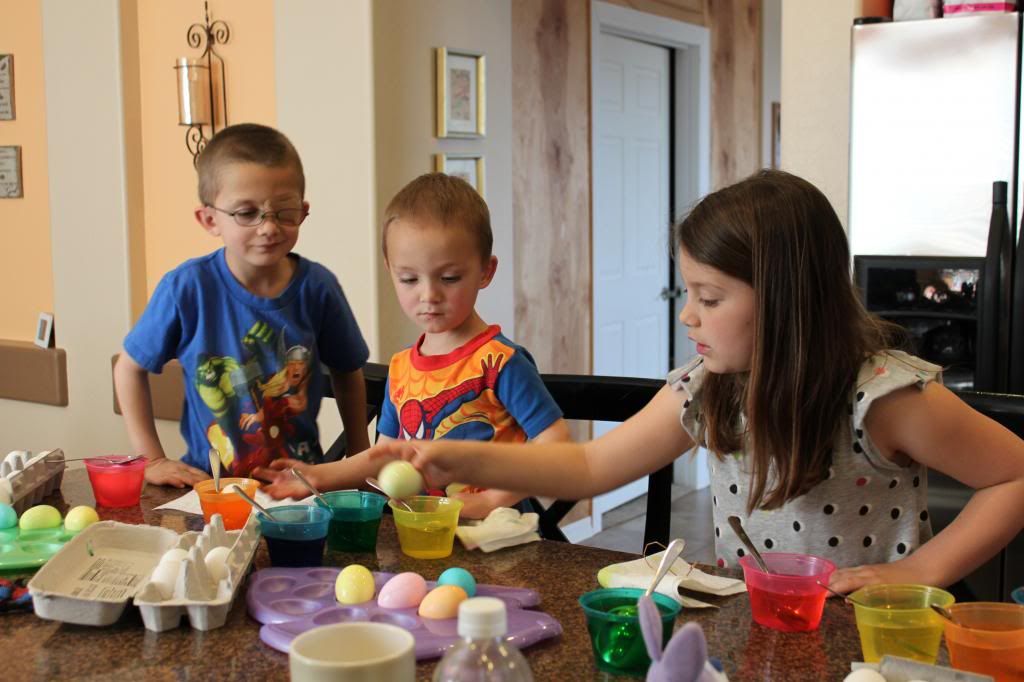 Noah just liked to dunk the same egg in all the colors and see what he got.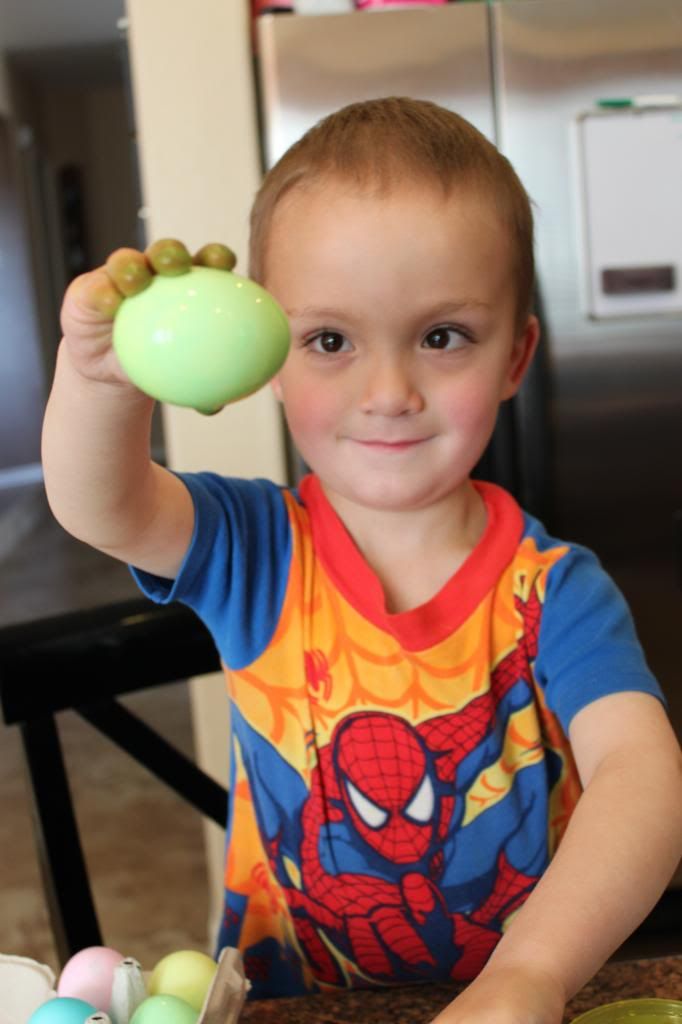 What he got was green hands.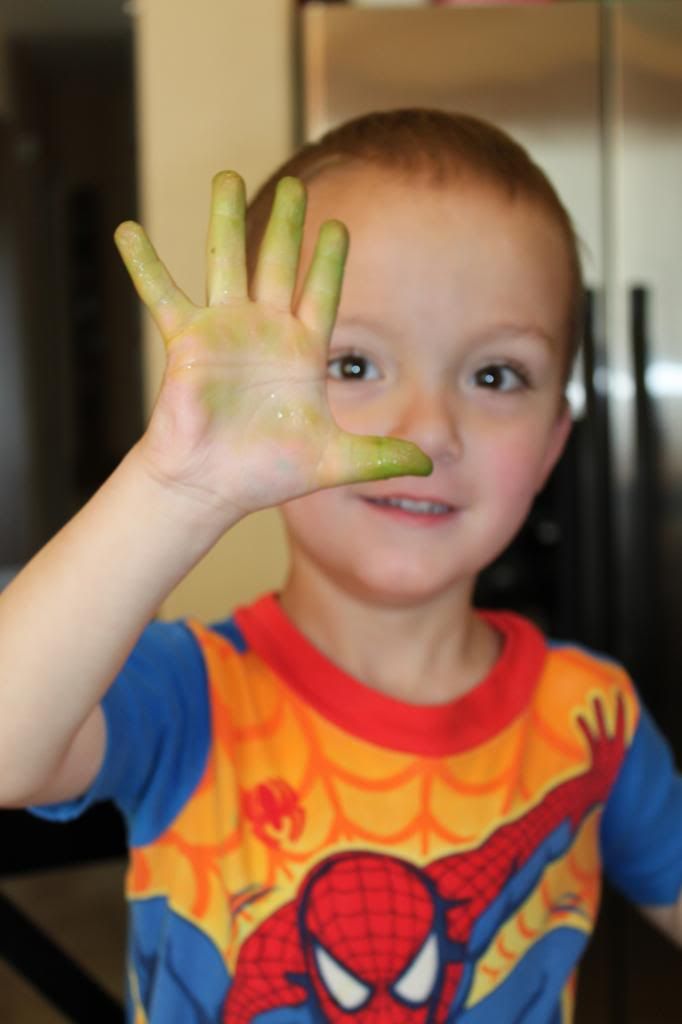 He thought he looked like the Hulk and did a Hulk smash on the countertop.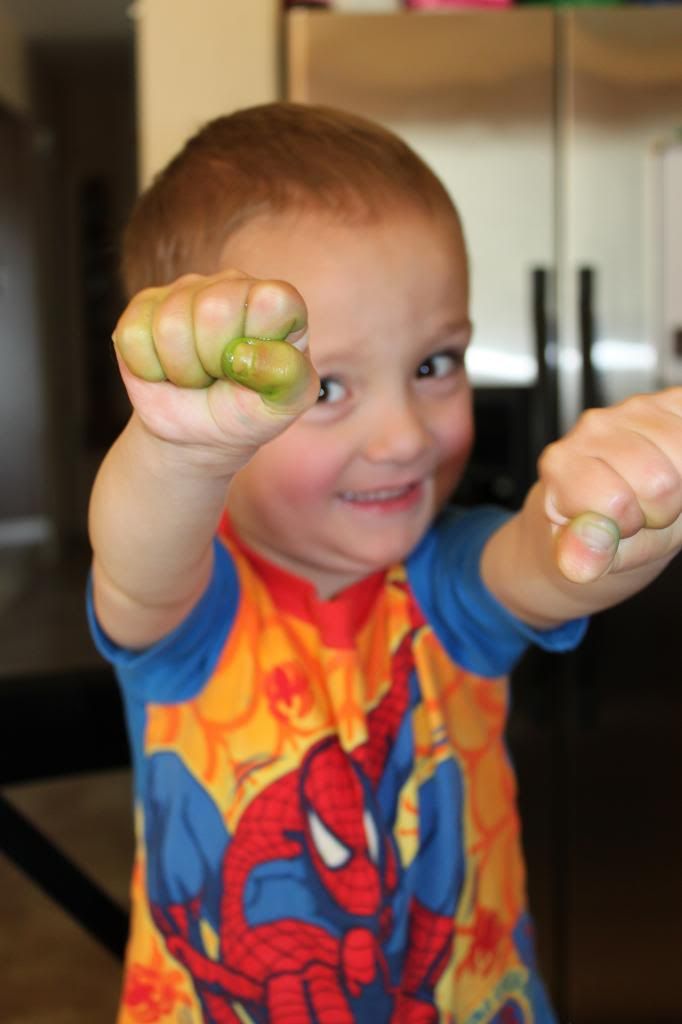 They came out pretty.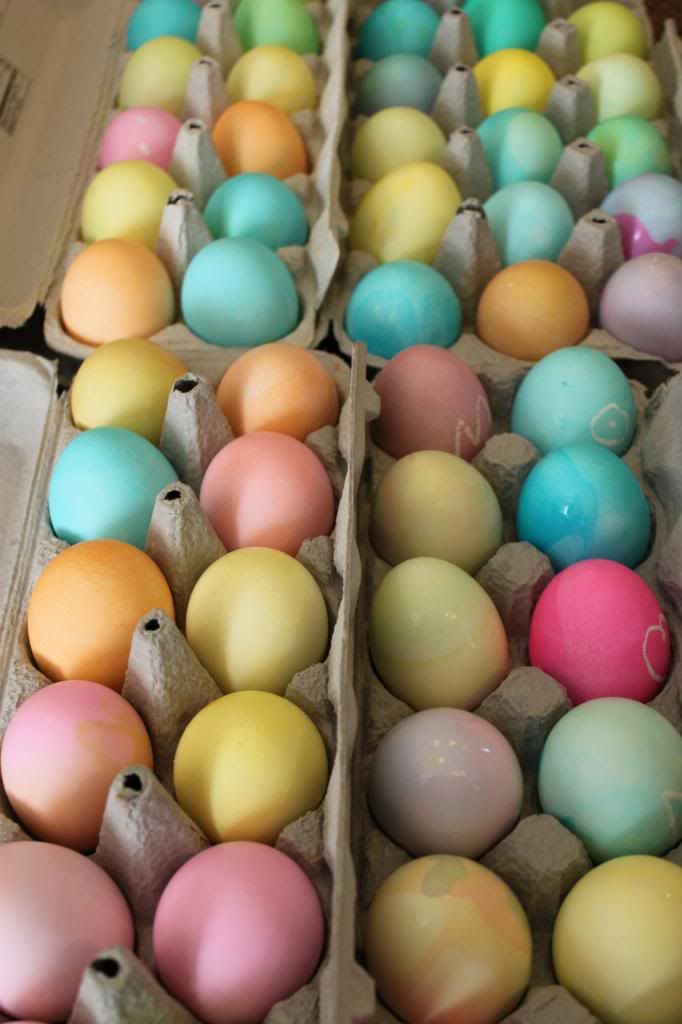 The kids are excited to have a 3 day weekend and for the Easter bunny to come. Ben came home with several different Easter crafts. One included his version of our Easter.
Emily came home with a 10 page packet about learning cursive.
Ah, to be in young again...