I think it definitely helps to have something fun and active for the kids indoors. It was 0 degrees here with the windchill the other morning. IN ARIZONA! Crazy.
The spider dome is still a huge hit. This is Emily's new trick today.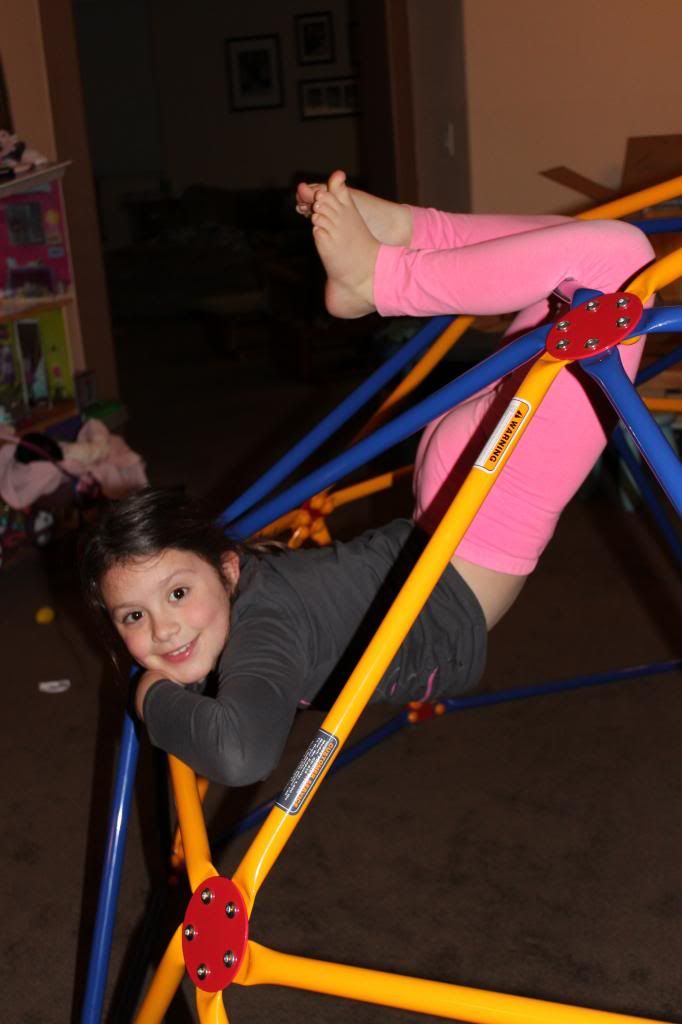 She's awesome.
Then, I found this scene in her Barbie Dream House.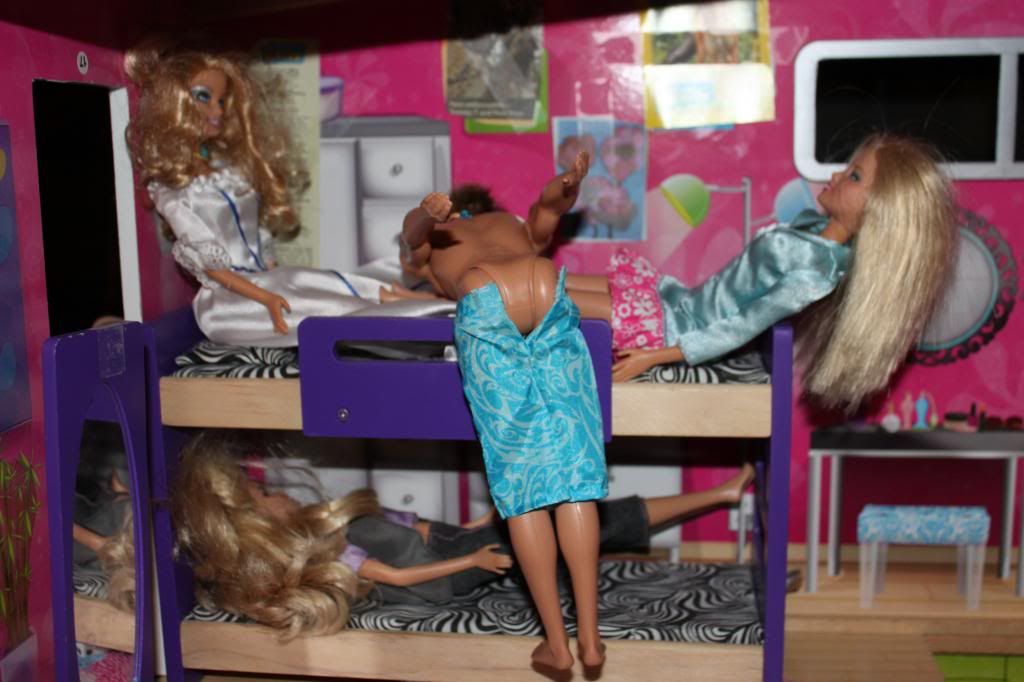 That's Ken mooning you. I'm not sure what exactly is going in, but I don't think it's rated G. So, I asked Emily about it and she said she didn't pose them like that. She said the Barbies were having a slumber party in the bunk beds, but Ken wasn't invited. Then Noah fessed up to adding Ken to the mix. Figures.