We had our annual holiday party complete with a visit from Santa. Our friends hosted this year.
Noah tried to hit on Savannah over some Ritz crackers.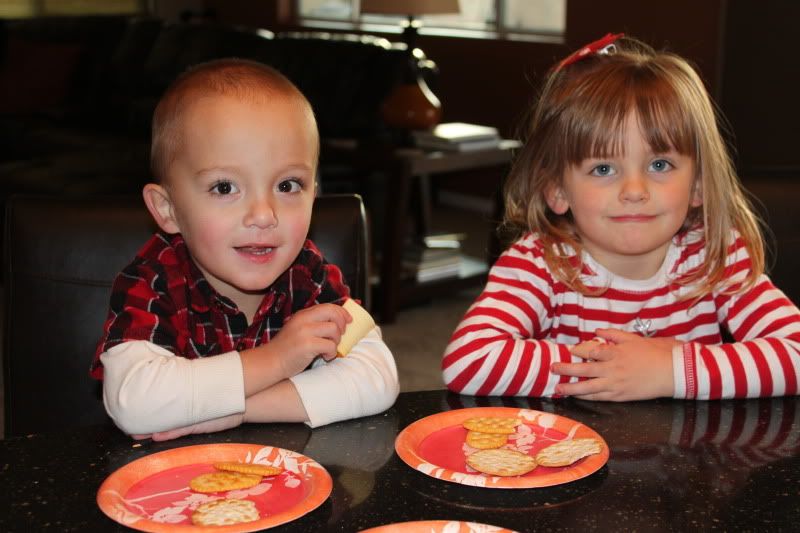 Our playgroup is going to a rest home this weekend to sing some carols, so we had a run through of the carols, piano playing and scipture readings.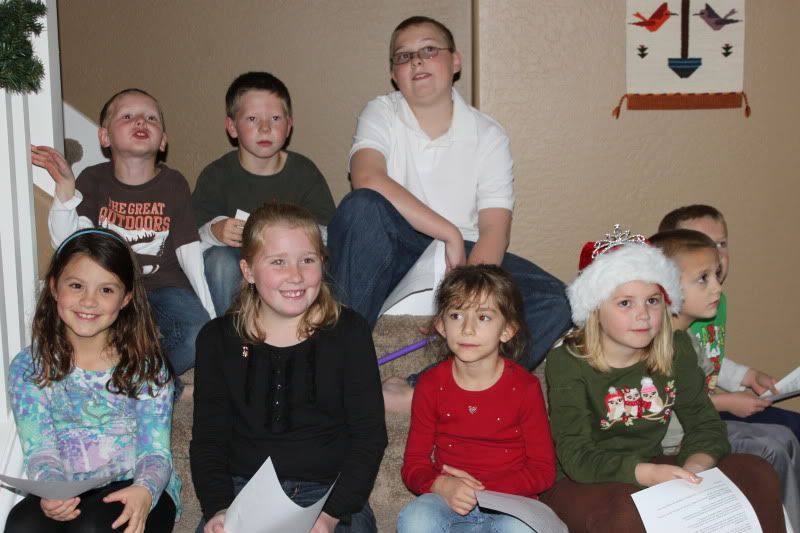 We finally got Noah to participate even though he wasn't happy about it.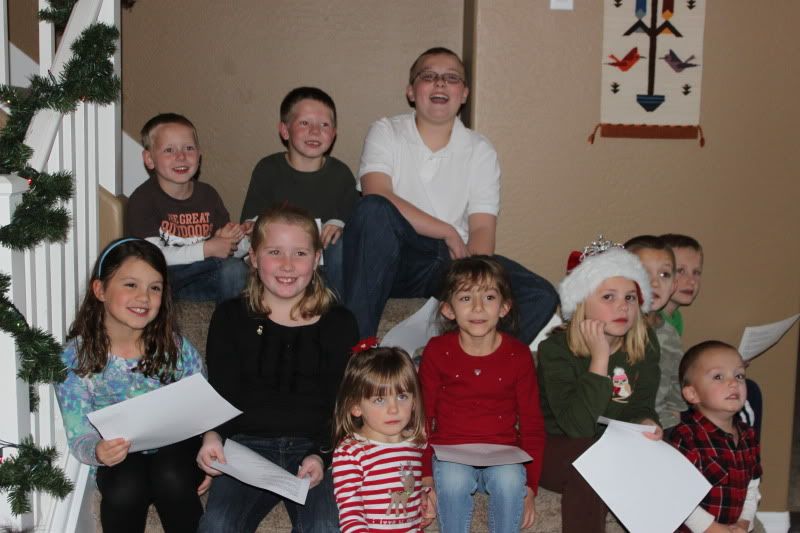 Then, he got happy.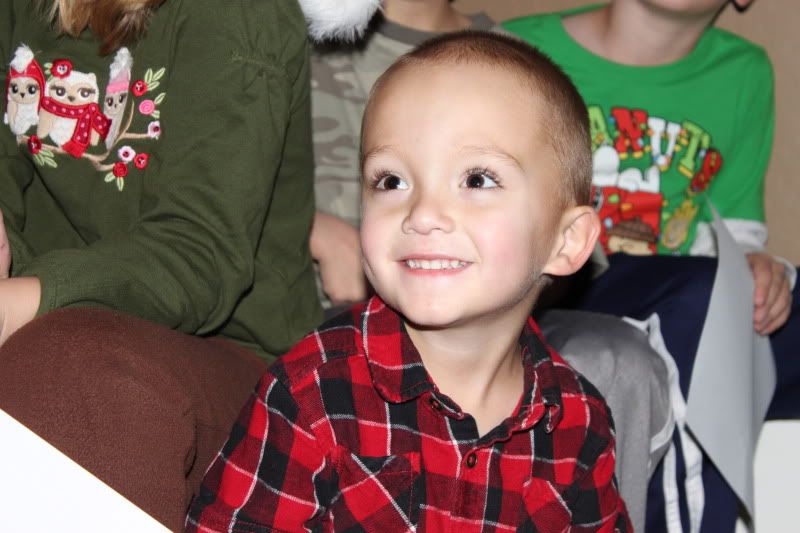 He was happier with Dad though.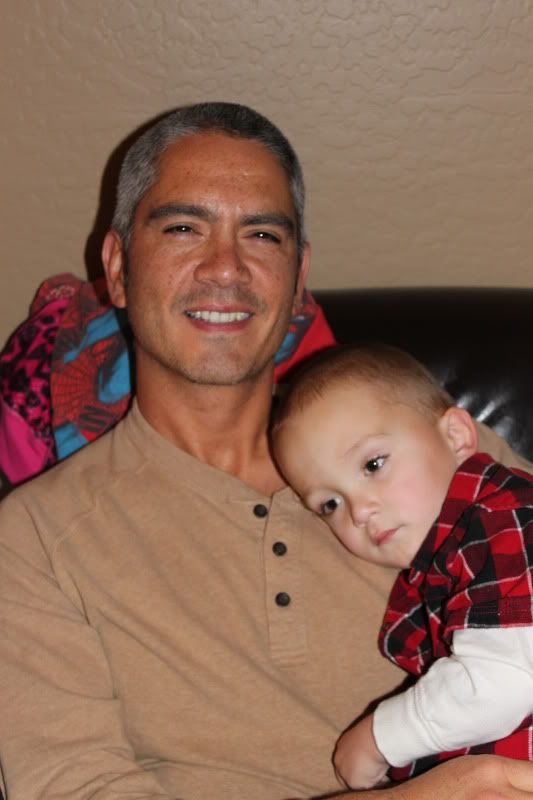 Then, Santa came and handed out candy canes.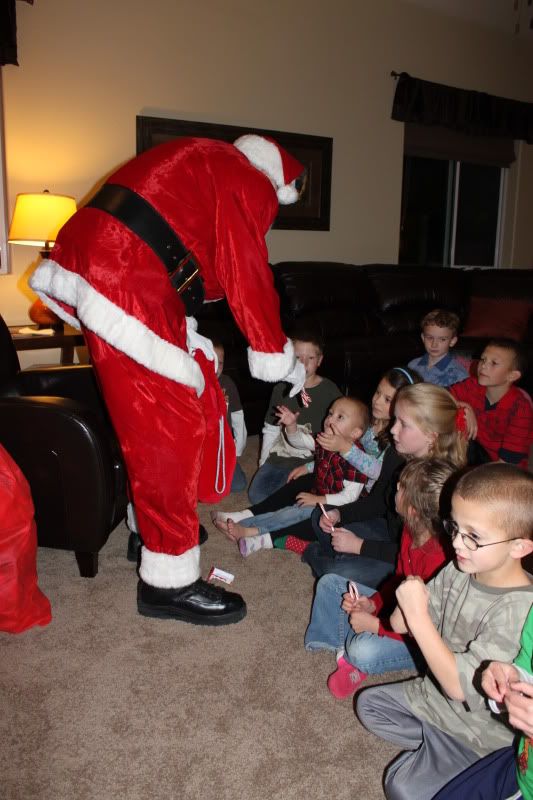 He brought each kid up on his lap and talked to them.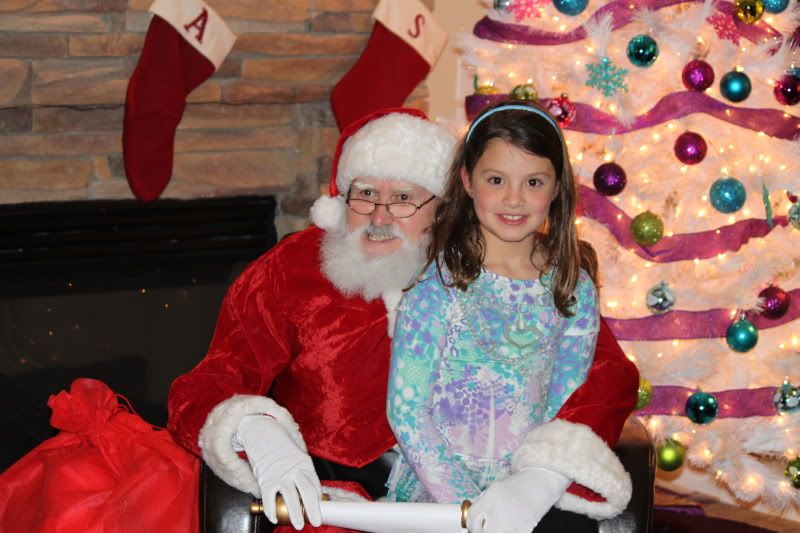 He reads some nice things about them and one thing they need to work on.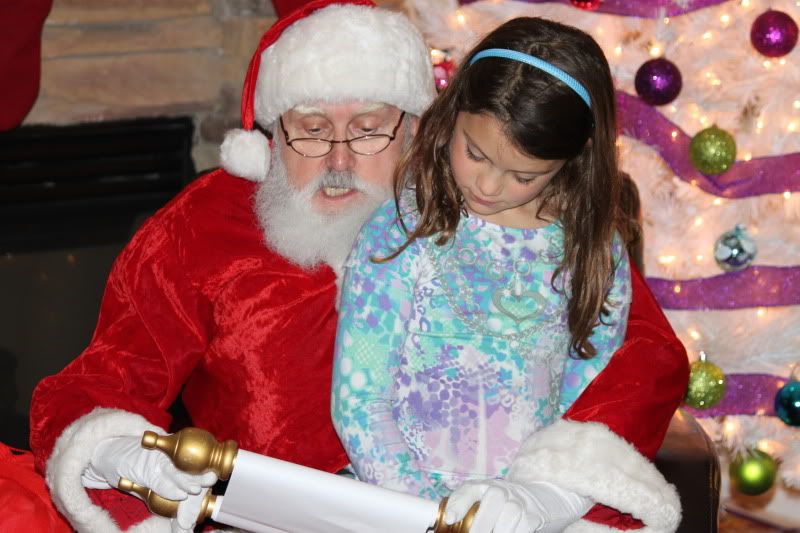 Ben had 1,000 questions for the big guy.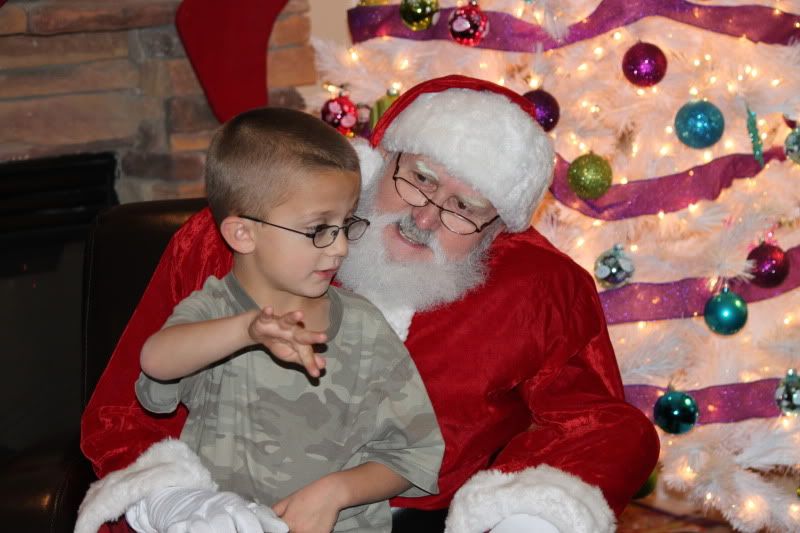 Last year Noah wouldn't even sit on Santa's lap. He did this year.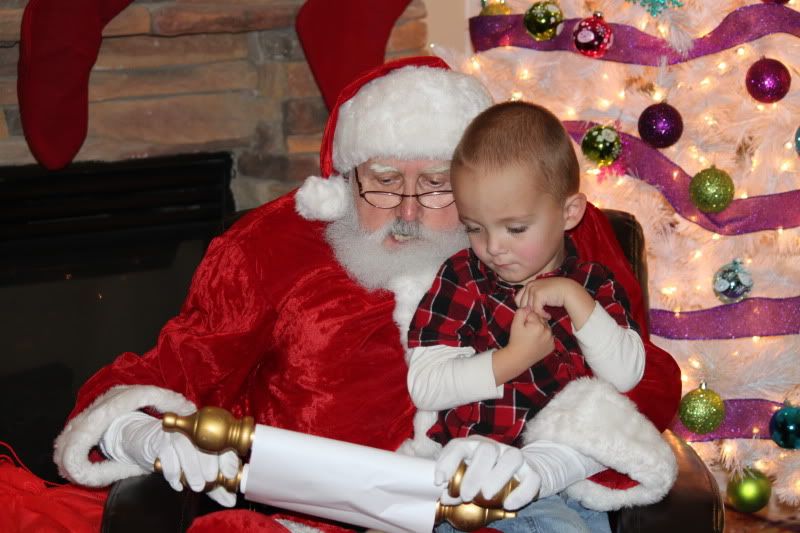 The girls were having fun listening to the stories.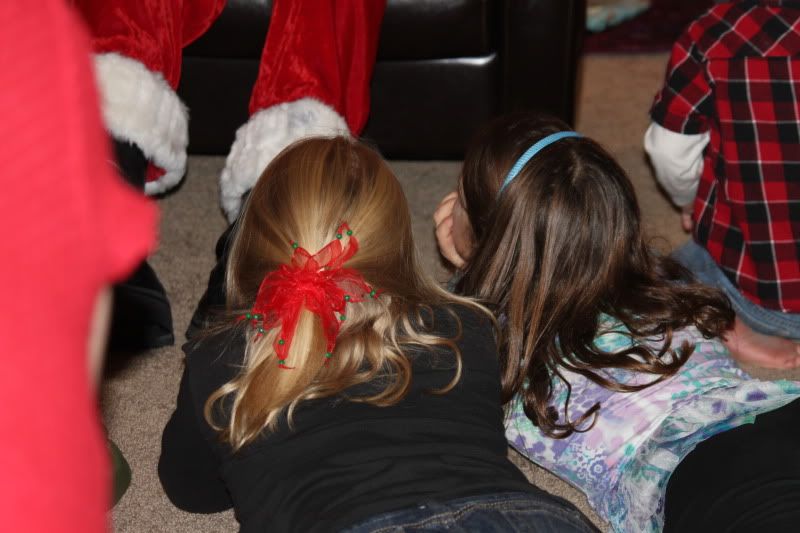 Noah was totally bored.
Then Santa hands out gifts.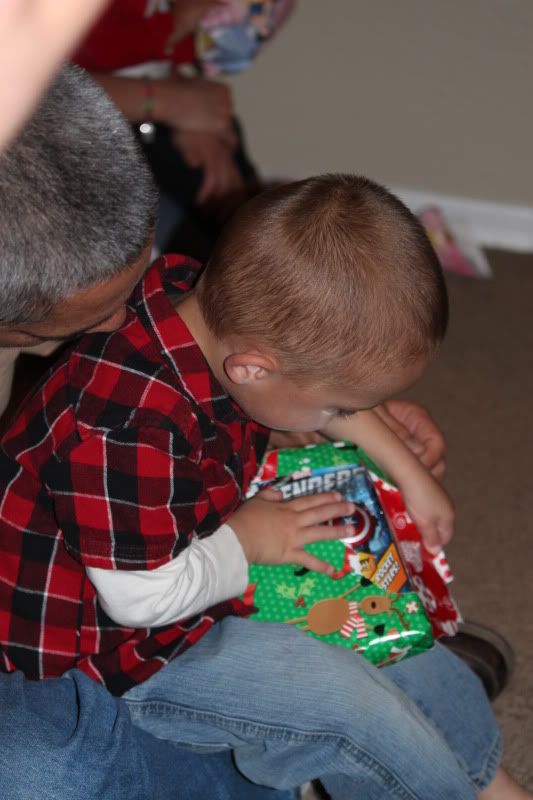 And we got one final picture.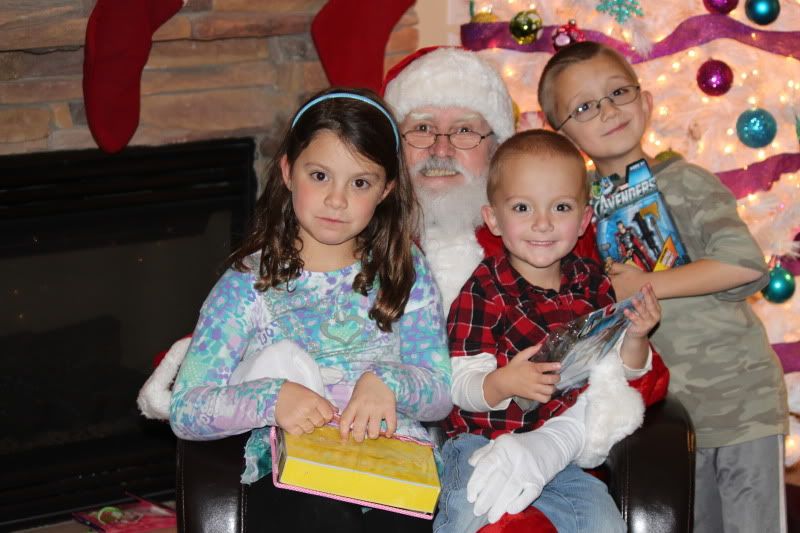 Santa is retiring. He's been coming to our parties for 5 years and will be missed.