After we had Emily, David wanted to move. He hated the heat, the traffic, the crime and pollution in Phoenix. Well, everyone hates those things, but Phoenix has a lot to offer too. We explored the idea together and settled on Prescott. Close enough to friends and family, but far enough to not endure 115 degree heat for most the summer.
I wasn't sure how I'd do here, but I love it! I love everything about this small town. Surprisingly, my favorite thing is seasons. In Phoenix, you have hot days for 6 months and nice days for 6 months.
They say Prescott has a mild four season climate. Meaning, you get to enjoy each season, but you won't get buried in 3 feet of snow nor will it ever get 115. I find myself looking forward to each new season and several months in, I'm longing for the next phase.
Right now, I'm longing for electric blankets, something hearty in the crock pot, flannel sheets and snow. Right on cue mother nature delivered today.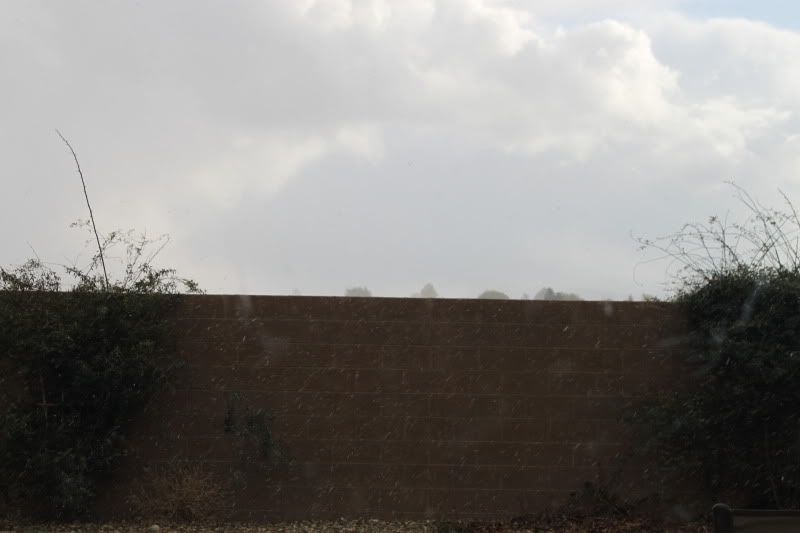 Sure it wasn't enough to stick, but we were all super excited to see it. Tonight I'm thankful that I live in a place that gets to enjoy the windy days of spring, the warmth of summer, the crisp mornings of fall and the chill of winter. Bring it on!