Oh our little witch monkey...
He's my strong willed child. He's a piece of work. He's difficult, stubborn and his smile lights up a room. He's felt pretty rotten for the past few weeks which makes him even tougher to handle. Tonight he wanted his dinner served on a tray in front of the TV. We never do this and because he had sat on the sofa all day and eaten about 42 calories the enitre day, I figured what the heck.
The King was served...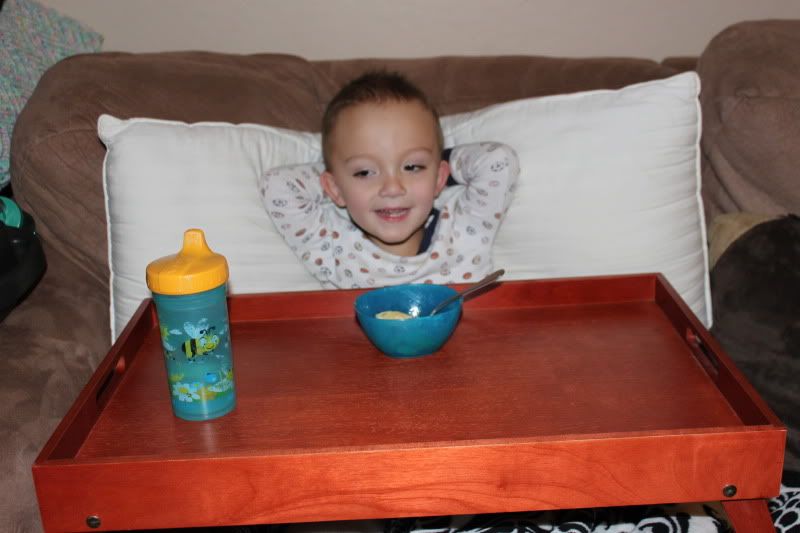 and he ate nothing.
I brought out the breathing machine to help with his cough and it reminded me of that first year. Feedings every 1, 5 and 9 AM or PM. Then, he got sick all the time and it was breathing treatments that lasted 30 minutes every 4 hours. It was awful. Literally, it was the hardest year of my life, David's life and hopefully, Noah's life.
Tonight I'm grateful for my little man, Noah. He's a fighter, and I wouldn't have him any other way.