I'm already finding my challenge of blogging about something that I'm grateful every day in November to be well, a challenge. Everything seems so obvious. Family, my home, my husband...it's all so cliche. But, it is what it is and I'm not going to try to sensor things or be clever. 30 days is a long time and I just don't have it in me to be that entertaining. You get what you get.
Last night, I went to my cousins wedding in Phoenix. She's 23 and wanted to get married and start a family for as long as I can remember. Last night, she got to start on that journey.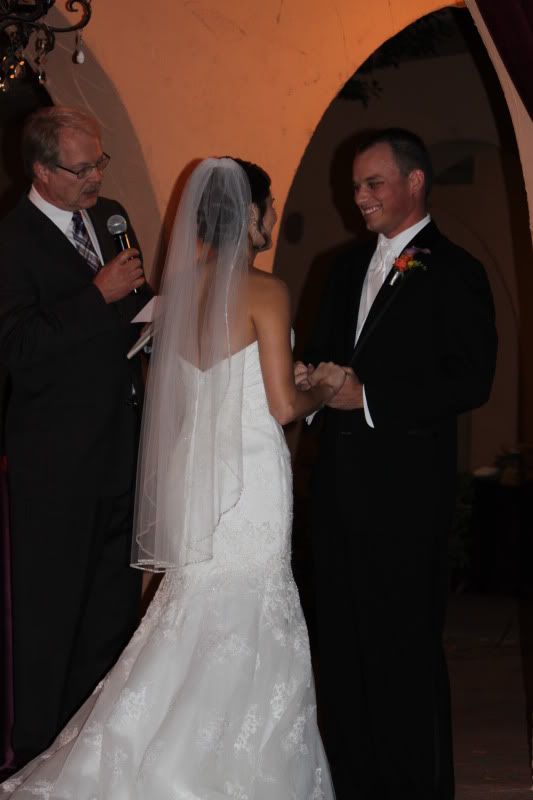 My favorite moment is when the groom sees the bride for the first time. I had already been up to see Melissa. I knew she looked stunning. I kept my eyes on Alex. He saw her turn that last corner, let out a heavy breath and smiled ear to ear. Classic.
The whole Carpanzano clan made it. Her's my Dad and his sister, my beautiful Aunt Rosie and her baby Chase.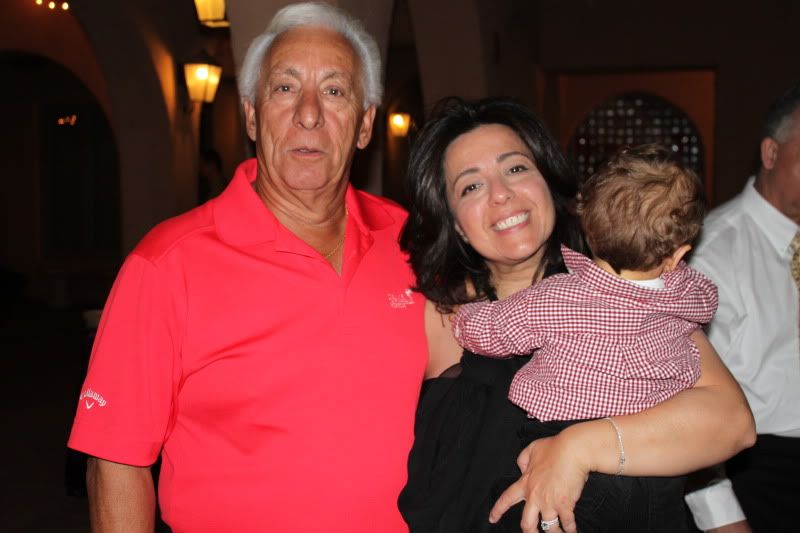 My Nana is 87 and flew from New York to be here. That's my Dad's other sister, Lela, the mother of the bride. And yes, that's my Mom at a wedding for my Dad's side of the family. Even through a divorce, everyone still loves my Mom.
I didn't get great pictures. It was so dark and I don't know how to work my camera beyond auto mode with a flash. I need to learn how to use the buttons on my camera.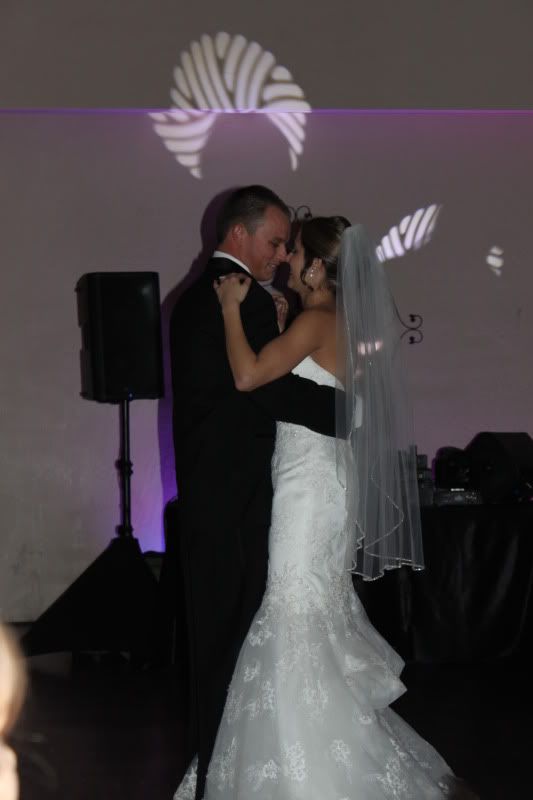 Here's my Nana out dancing. She outlasted me. I left and she was still dancing.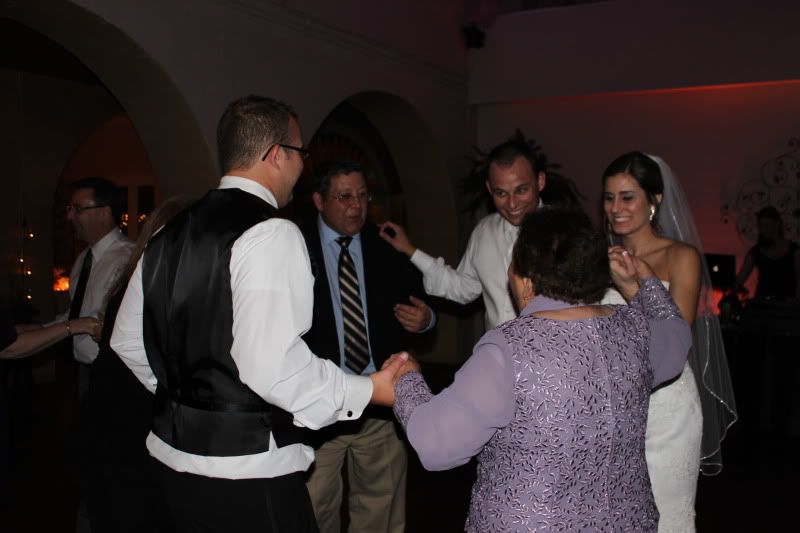 It was a kid free wedding and a school night, so David stayed home with the kids and I went solo. I spent the night at my bestie Pam's house and drove home in the morning. I left at 6:00, so I could be home when the kids got up and could do what I do in the morning...get them dressed, pack their lunch, make their breakfast, brush teeth and hair.
When I left yesterday Noah was a mess. I took him to the doctor and he has an ear infection and a cold. He had been running a fever for 5 days on and off. He would just look at me yesterday, red eyes with tears running down them and snot dripping in his mouth. He felt awful. 24 hours after antibiotics and he's like a new kid. I'm so happy that he's starting to feel better. He insisted we pick what's left of our tomatoes this morning and wash them.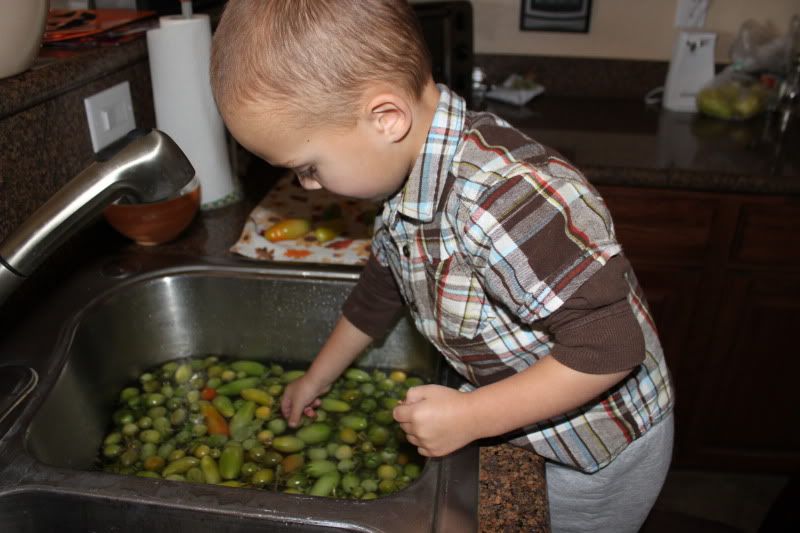 Our garden was a total bust this year. Until September, then things started growing. We just got tomatoes this past month and now it's freezing. I've gathered all of them and they will ripen in the windowsill in our house. It's our own little greenhouse.
So what am I thankful for today? My husband who held down the fort and slept (I use that term losely as he was awake most the night) with a cranky baby. My big Italian family that I love dearly. And Amoxicillan.