I've been helping in the kids classes on Thursday. It's fun. My Mom watches Noah for me and I get a little time to be with the other kids and see what's going on in their class.
My Mom had to go down to Phoenix for a few days. That means I don't have a babysitter for Noah. I e-mailed Ben and Emily's teachers and they both preferred that I bring Noah instead of not come at all. Let me just say that speaks volumes for how much help they could really use.
In Ben's class, I help during centers. It's a little loud and kids are moving around. I thought Noah would just sit at the playdoh center and not bother the other kids. Well, he clung to me just like a little monkey. He was finally comfortable and went to check out a book that another kid had left out after his free choice activity. That's Ben sitting in the striped shirt.
Then, we went to Emily's class. She was in specials (music, P.E, computers, library) at the time, so the class was empty. I do filing in her class of all the papers they worked on all week so they can take them home on Friday. Noah sat in a chair and read a book.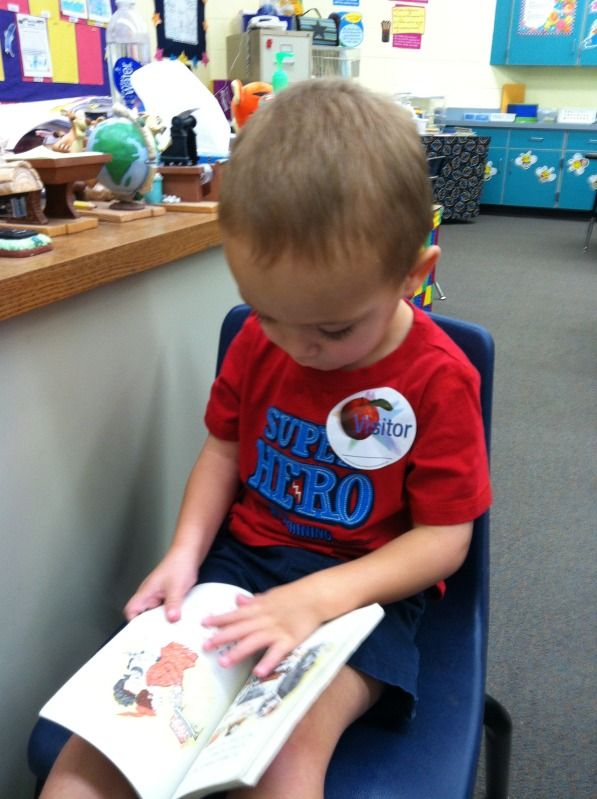 And when he got restless, I gave him my phone. He took his picture.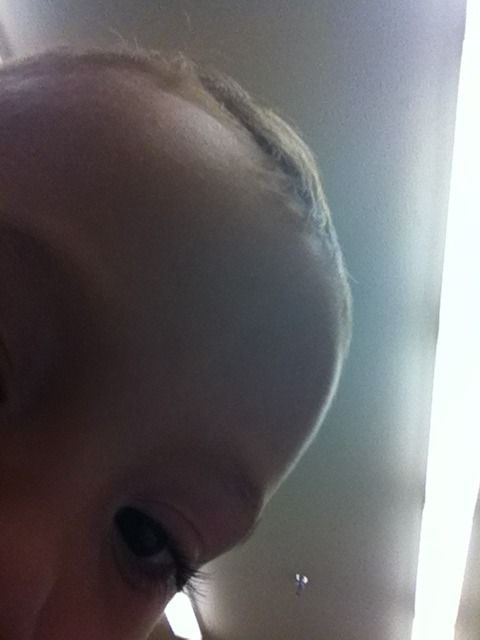 Emily's class came in and I can't even count how any "oh, he's so cute" I heard. We finished up, gave Em a kiss and left. He put in a hard days work.
We listened to some music and jammed out on the car ride home. He was raising the roof.
And that's my Thursday morning.