We did it. We had our first slumber party. I limited it to 3 girls plus Emily, 4 total. I think it was the perfect number. It was actually so easy. I much prefer this to the big Peter Piper Pizza parties with 20 guests and a bill of $200!
We had pizza for dinner.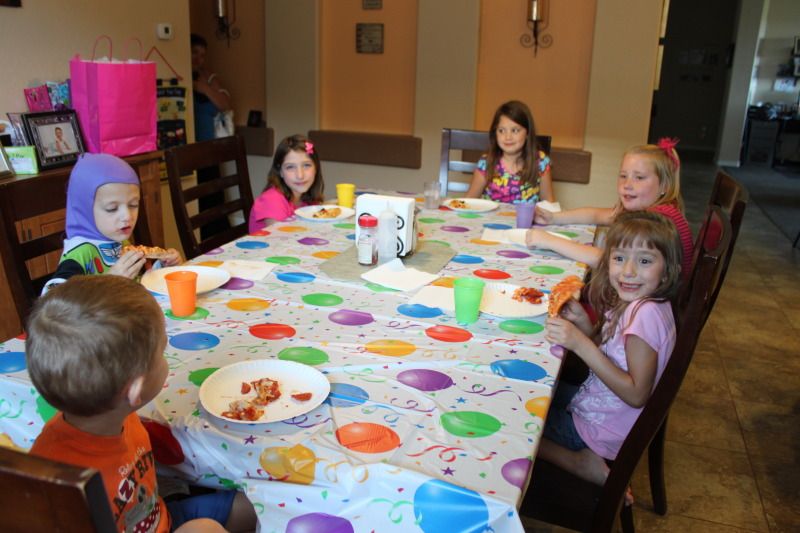 Em wanted to open gifts next. She got lots of great stuff and a Ken doll!
It rained all day, but luckily the weather cleared up and we went swimming which is what she wanted to do. Plus, it tires them out!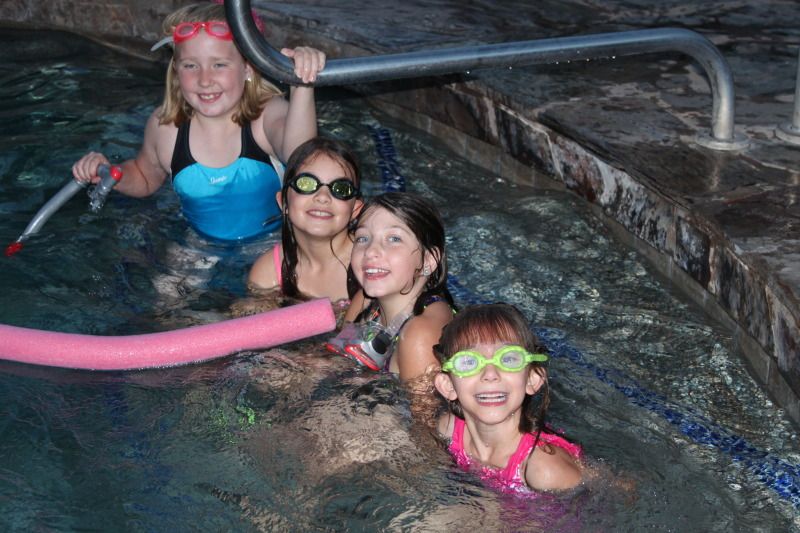 After the pool, we had cake and ice cream.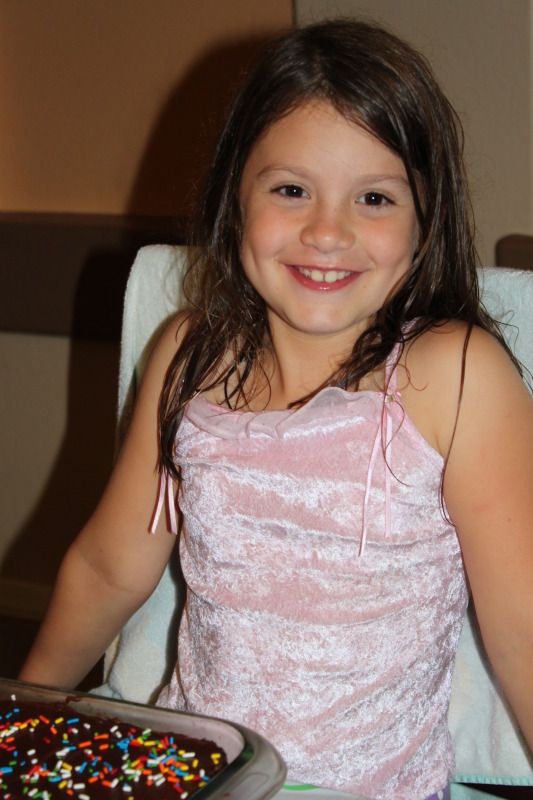 Then the girls watched Ramona and Beezus. For about 27 minutes. Then, they got up and played Barbies and stuff.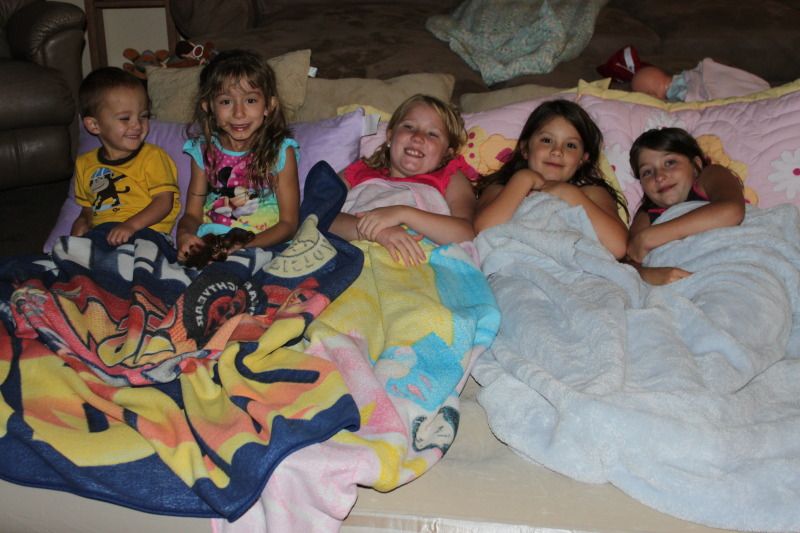 Ben got to sleep with me and David slept with Noah. Ben's room is the darkest and I thought it best to have all the girls in there. I was hoping they'd sleep in later than 5:00.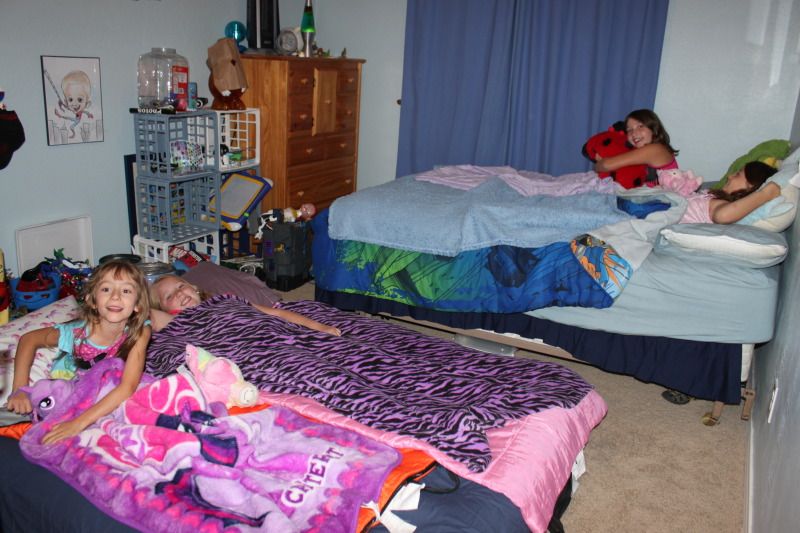 It worked like a charm. They were asleep a little past 11 and up at 7:30. David made them all waffles, bacon and sausage.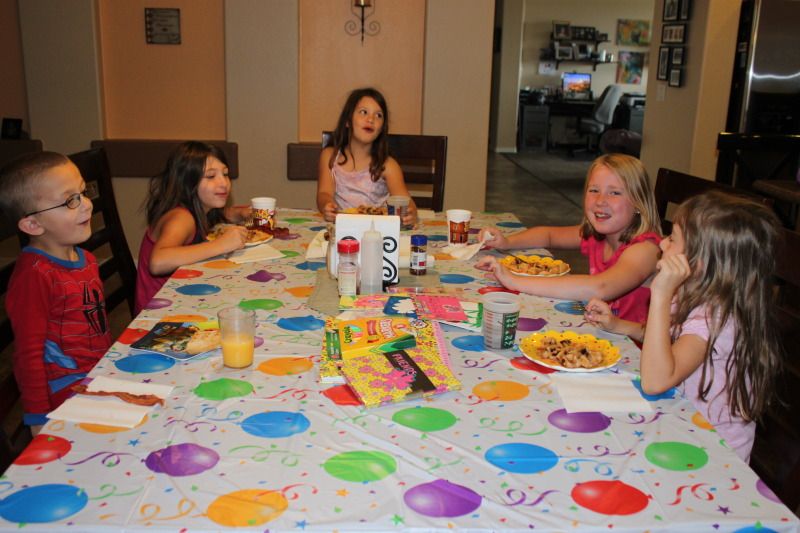 It was a fun night and so simple. I think Emily had a great birthday and she felt super special. Mission accomplished!