My best friend came to visit Saturday. She comes up every few months and we get some girl time in.
We started at Wildflower Bread Company with some yummy lunch. Then, we went to downtown Prescott to walk around and look in stores. We immediately found a cute hat shop and I had to try on this Jesse hat from Toy Story.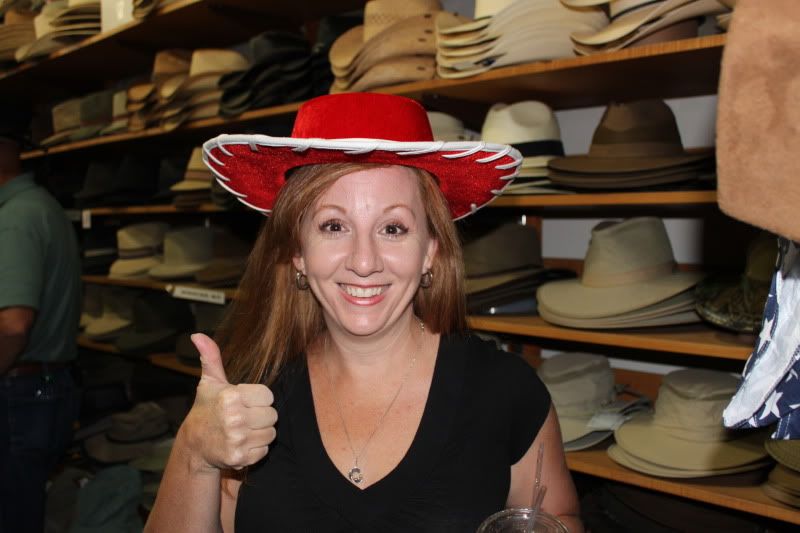 And right when we were about to take a picture of me in a chicken hat, this mean employee told us we couldn't take pictures in the store. Or have drinks, which we had 2. Or food, luckily we weren't eating hot dogs or we would have really been in trouble. Pam told him he was no fun and we left.
We found a pig who was more than happy to take a picture with our soda.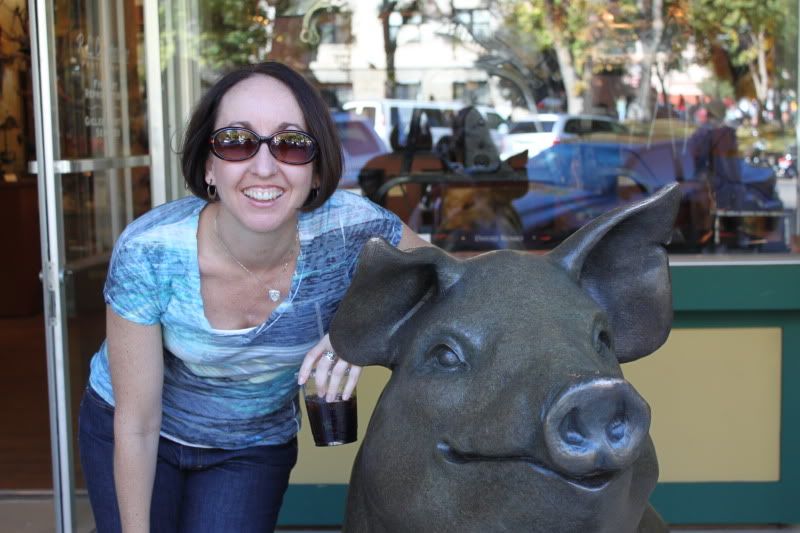 Ben likes this picture of Pam.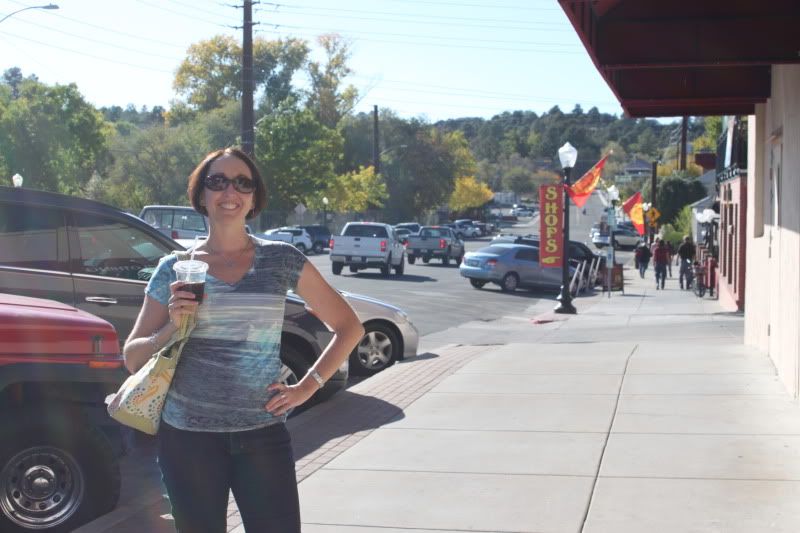 We found these artistic fire hydrants.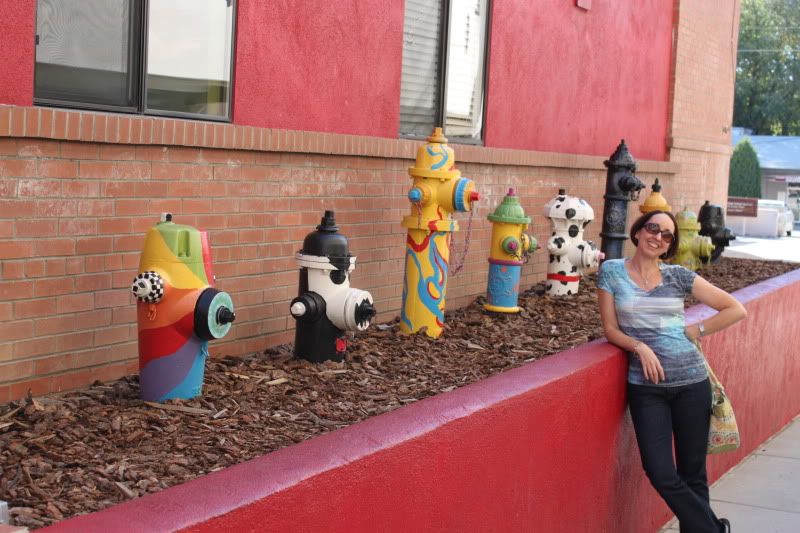 It was just like old times. Walking around downtown somewhere. Pam clueless as to which way was North, laughing, getting in trouble. It's what best friends do.
This is downtown Prescott. It's lovely.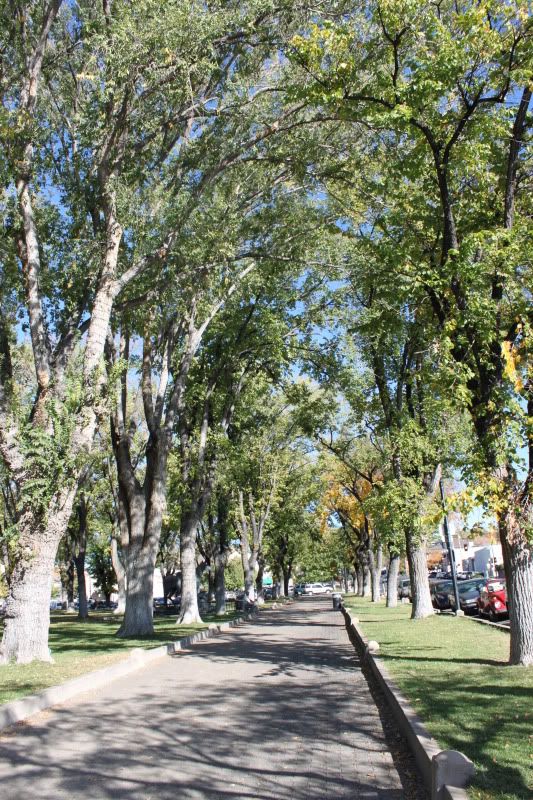 Half the hotels in Prescott are supposedly haunted. So, we went in one. It looks pretty spooky to me. This hallway is right out of The Shining or something.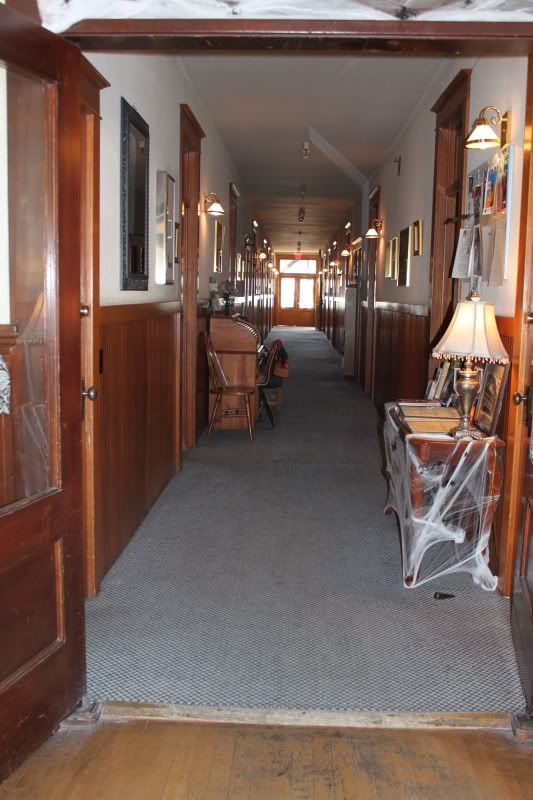 Room 16 is where a lady and her cat died. Why would a lady be traveling with her cat? I don't know, but we were trying to channel spirits.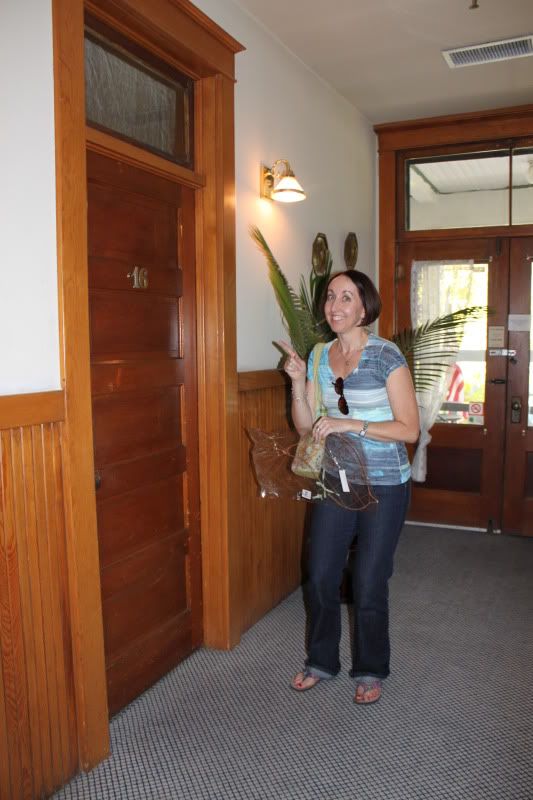 This is the only ghost we found on the balcony.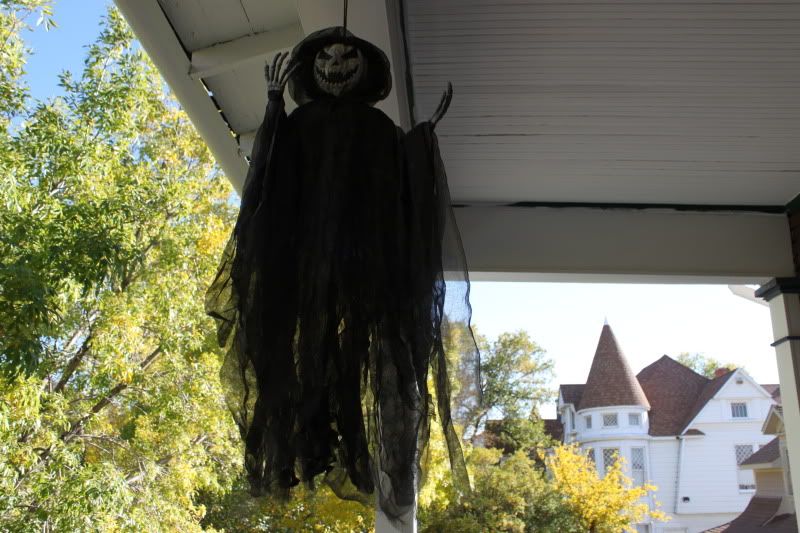 And to top off the afternoon, I found that same chicken hat at another store that didn't care if we took a picture.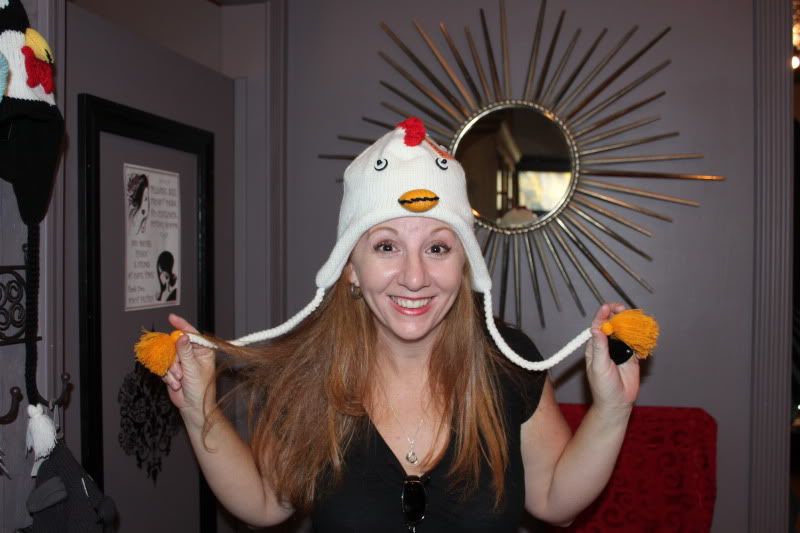 Our girl afternoon was over, but there was still fun to be had. Aunt Pam brought all the kids Halloween gifts. They were pretty excited.
Aunt Pam always brings books for every holiday.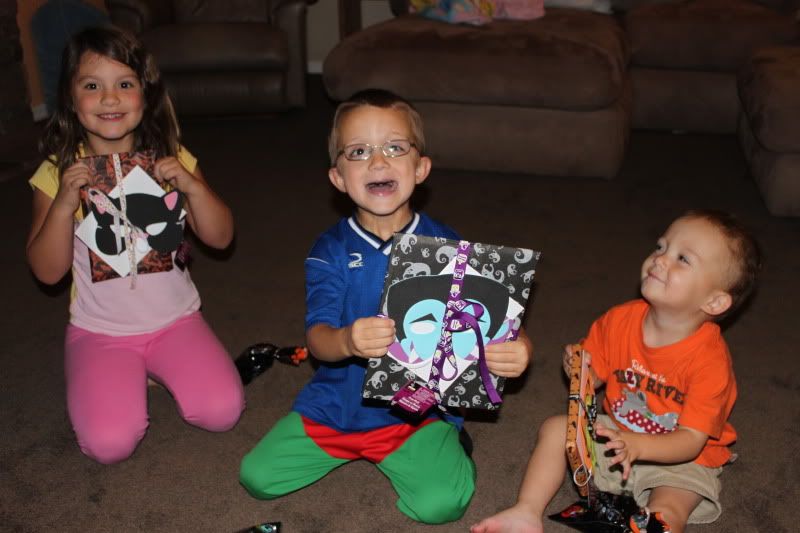 But this time, she also brought us all masks.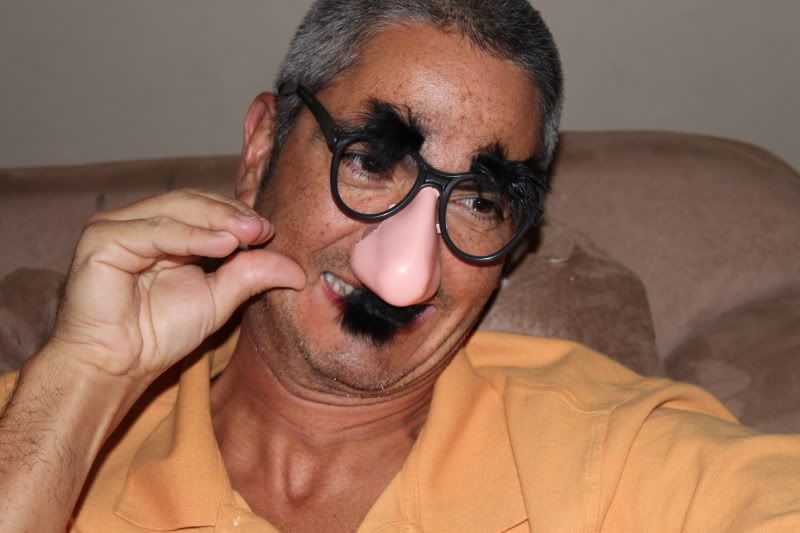 Oh the Groucho Marx mask is a hit.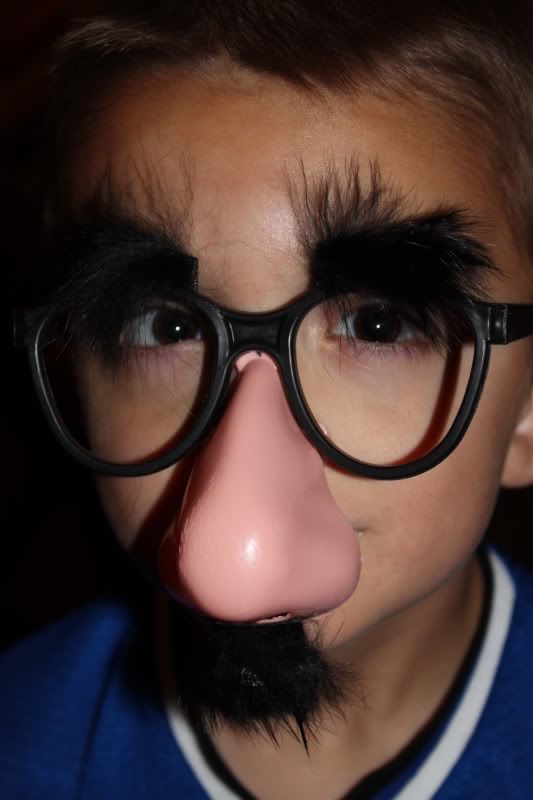 Noah is not in this picture because he was too freaked out by all the masks.
Aunt Pam is the best.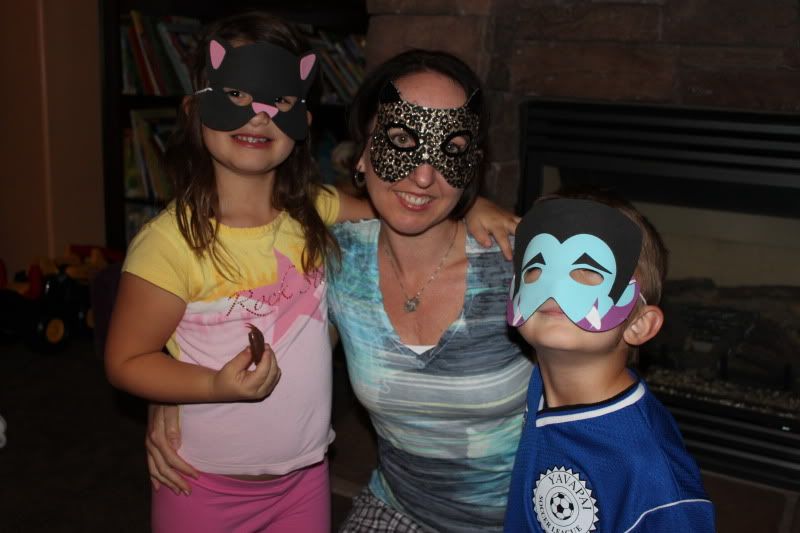 Noah finally got used to the mask...a little.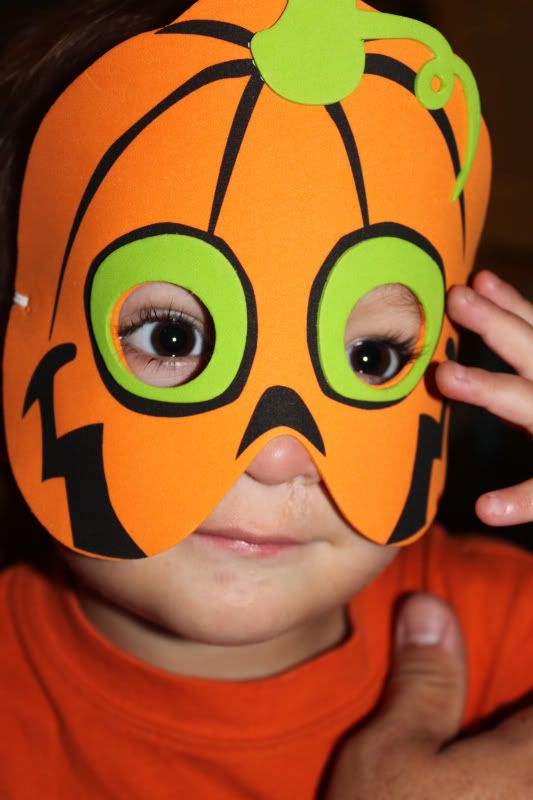 Then, we played Twister and watched baseball.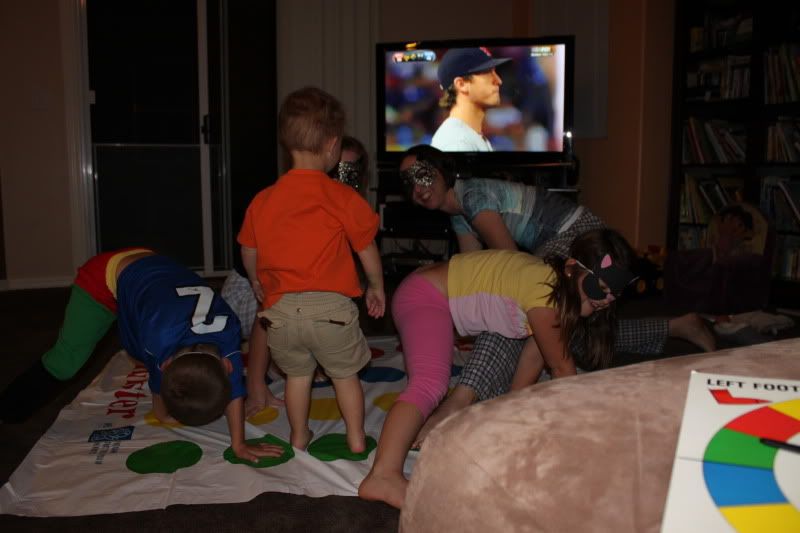 It was a great weekend with Pam. And I must say that I think I like this look on me.