We are going to a Halloween party tonight at our friends house. They always host a great party. The kids are so excited they got dressed up an hour early.
And Noah as Captain America was the cutest thing I saw all day.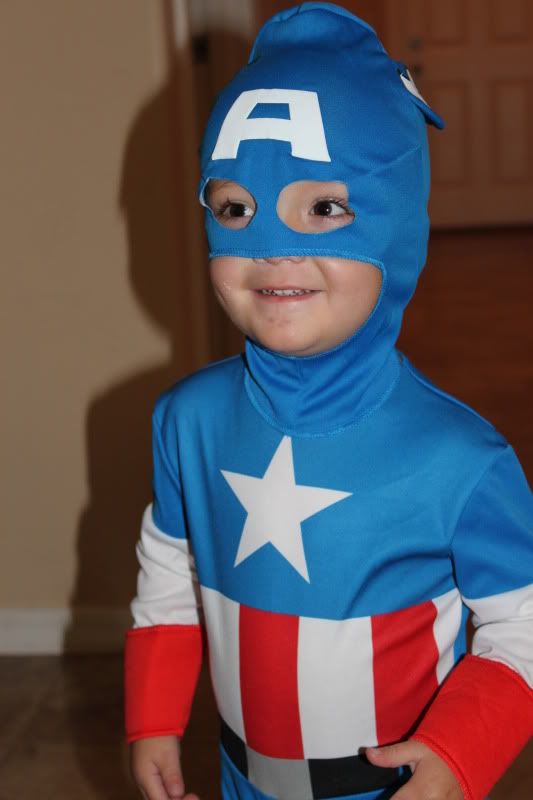 We are a family of Superheros. Ben is Thor and Emily is Spidergirl.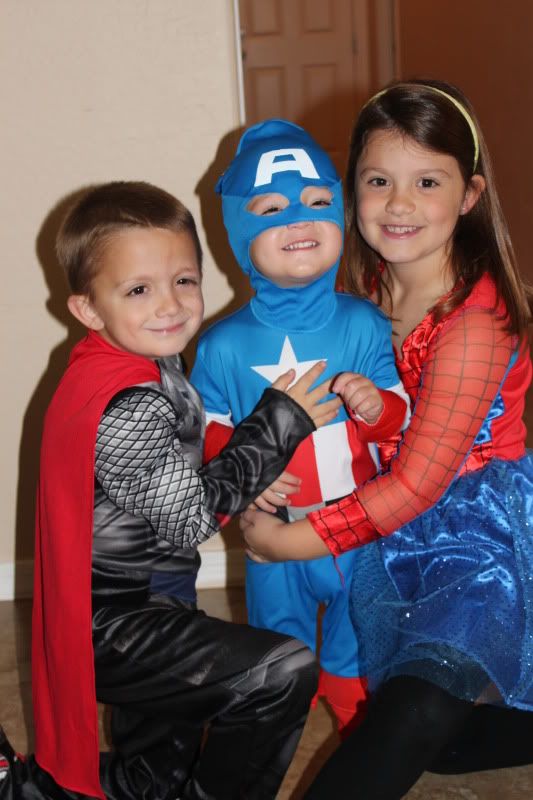 I love these kids.