We went to a fall party at our friends Moms house on Saturday night. They bought a beautiful home on a few acres and they have goats as pets. The kids thought that was cool.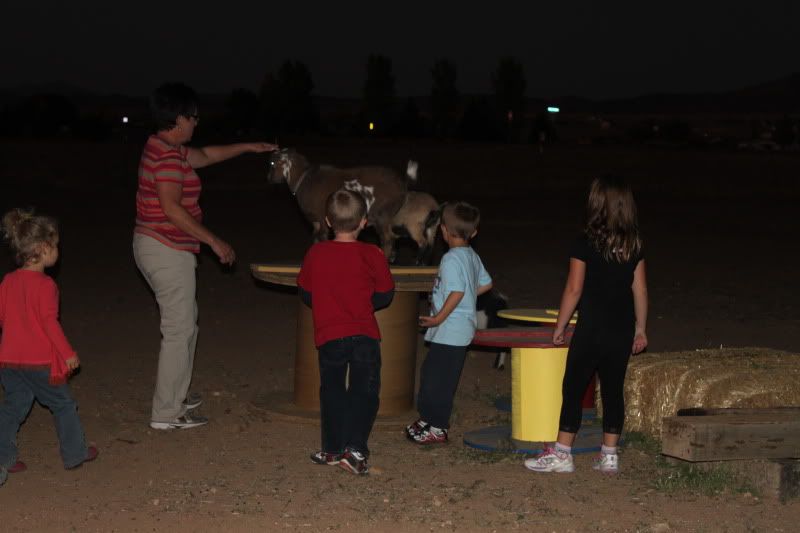 Noah was happy to run all over the place. He's in the light blue shirt...running.
There were yummy fall treats.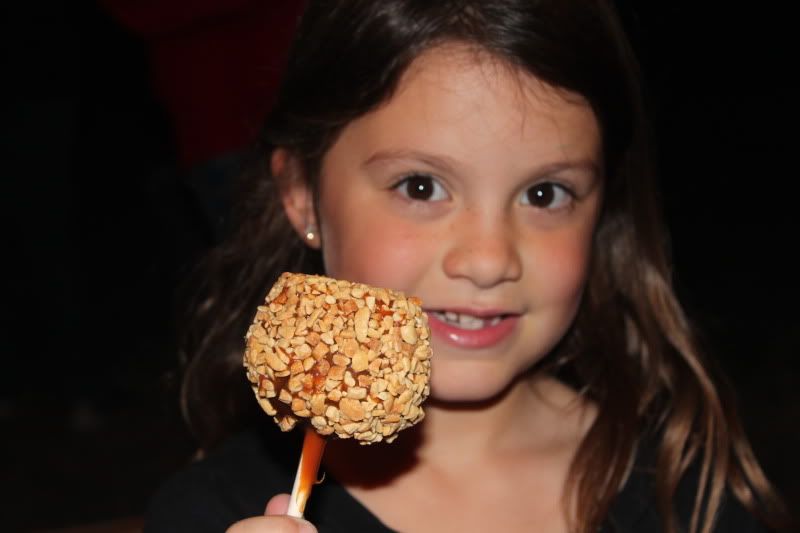 Emily tried to take a bite, but couldn't do it with her wiggly front tooth. So, I got the apple. YES!
Noah being cheesy.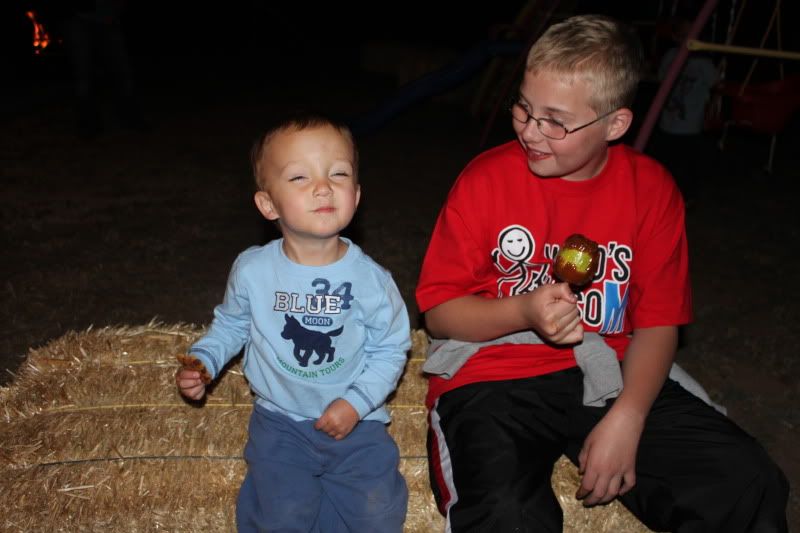 David is the best marshmallow roaster. He makes perfect ones. Nice and brown on the outside and ooey gooey inside. He was making me a smore.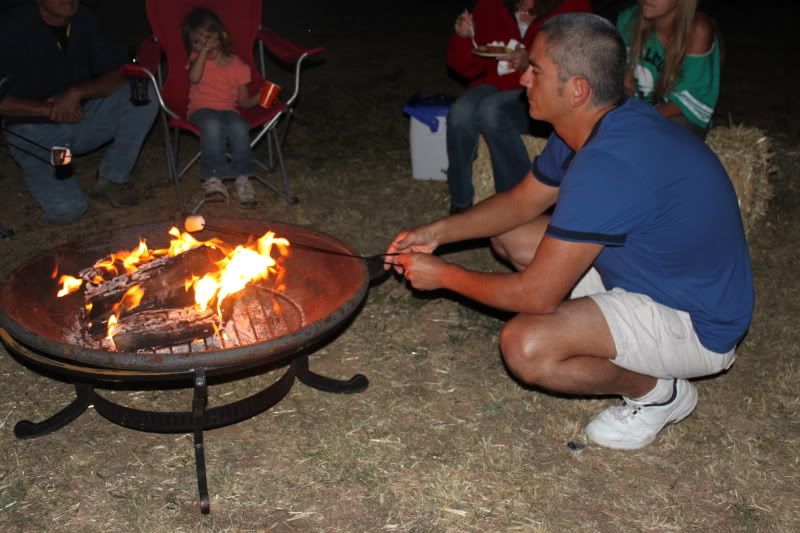 Then everyone went for a hayride.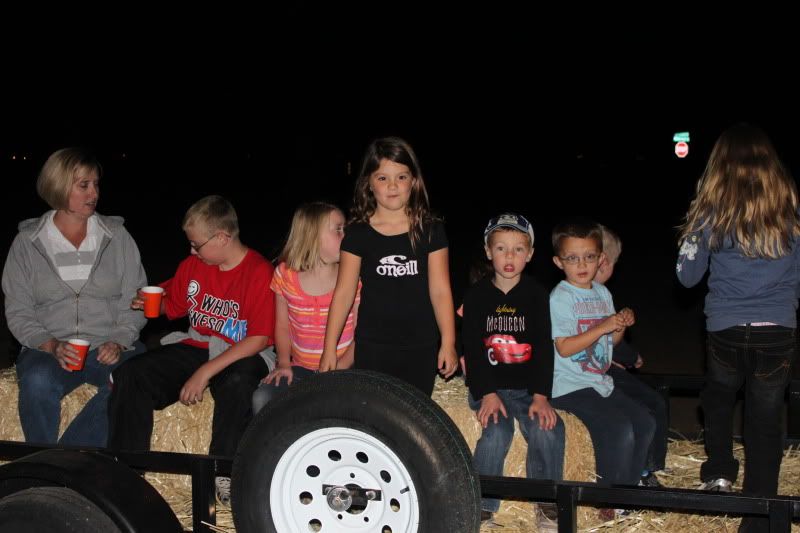 It's been an unusually warm October here. We had a few days where jackets were needed, but as you can see in the pictures, David is wearing shorts!
It was a fun party and a great kick off to fall. Now we just need the weather to join in and it'll start feeling more like fall.