Emily still likes dolls. Having a 2 year old brother is almost just as fun. She's been getting him dressed for us every morning. She changes his diaper, picks out an outfit and puts on his shoes and socks.
Noah thinks it's fun too.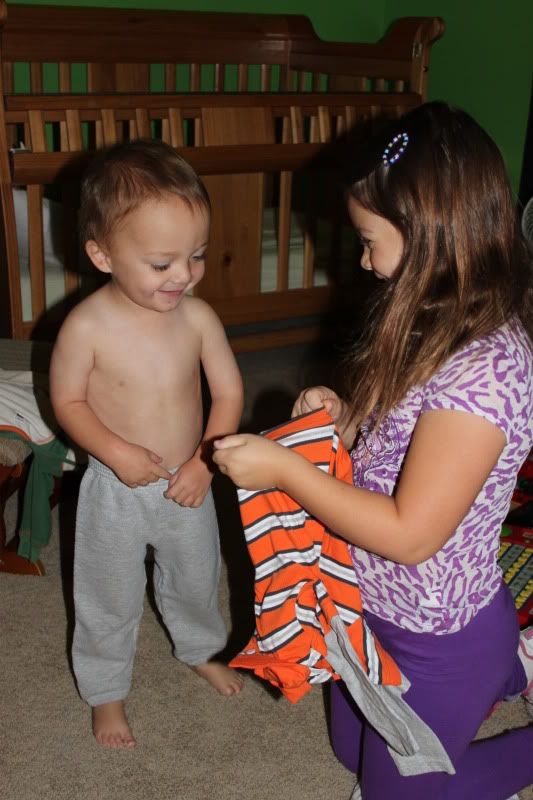 Sometimes, he almost loses an eyeball, but it's all good.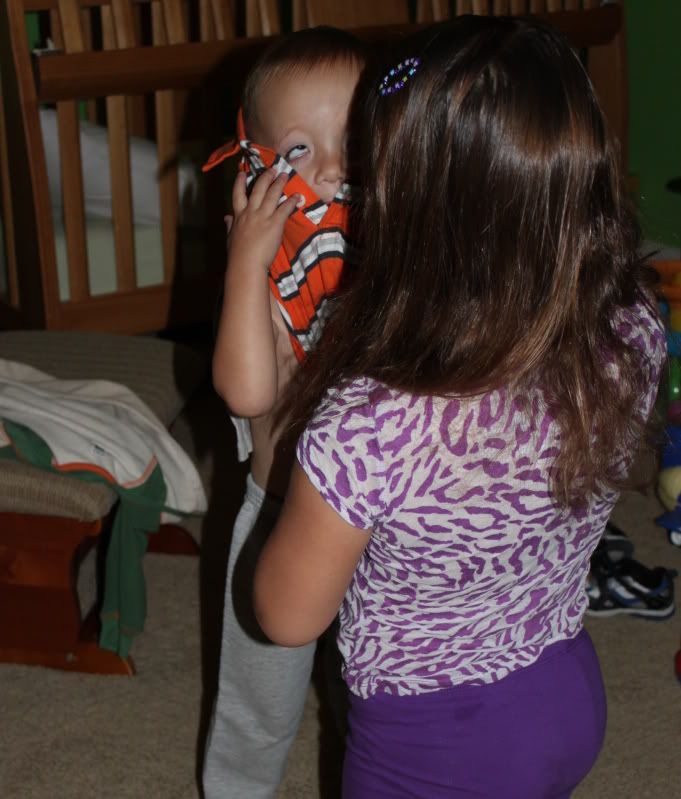 The end result is a dry happy baby and I didn't have to do anything.
Big sisters rule!