The days are filled with laughter and tears. (by both children and parents..HA!). Today we went to a pumpkin patch, but I have about 30 pictures to post. I'm doing an around our house post to catch up Grammie and the pumpkin patch I'll have to do tomorrow.
This is my handsome nephew Greg.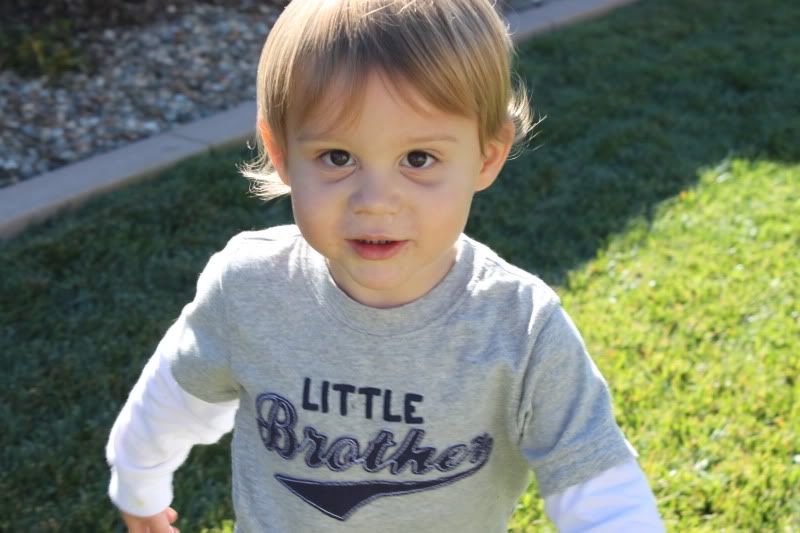 These two boys have a brotherly relationship. Sometimes they sit and throw rocks.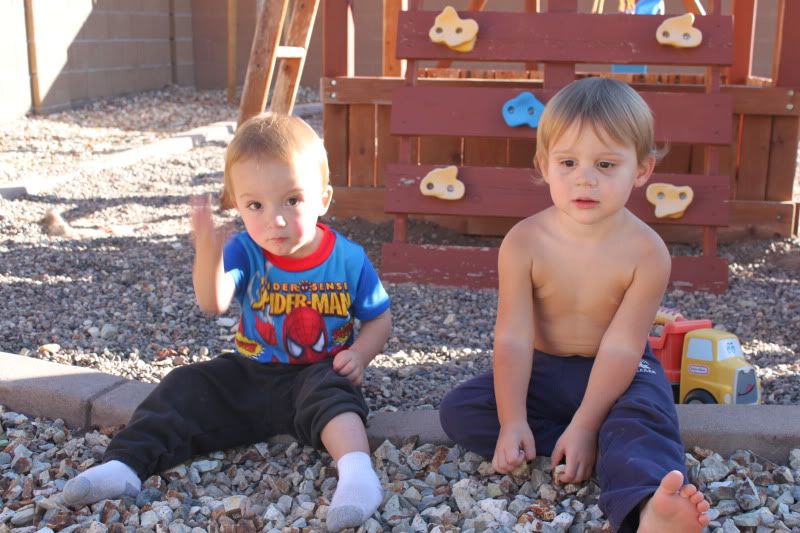 Then a few minutes later, they are pushing each other over a who gets the toy.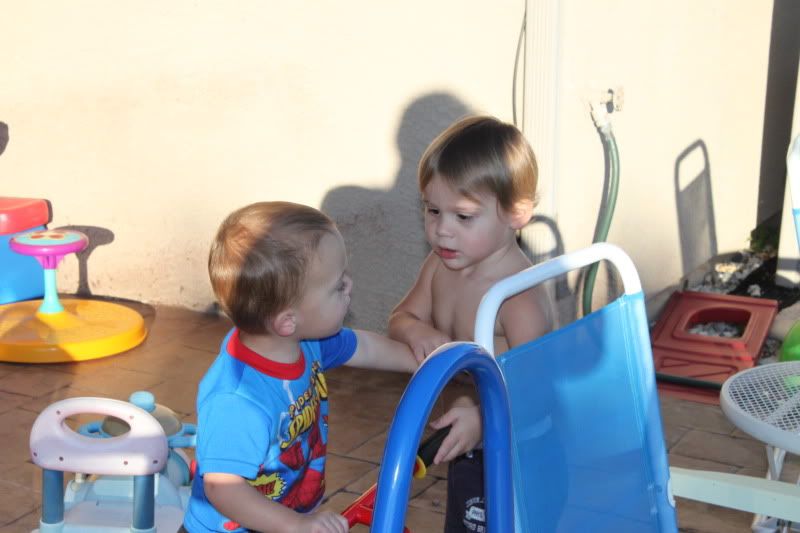 Then, they are sharing a toy a few minutes later.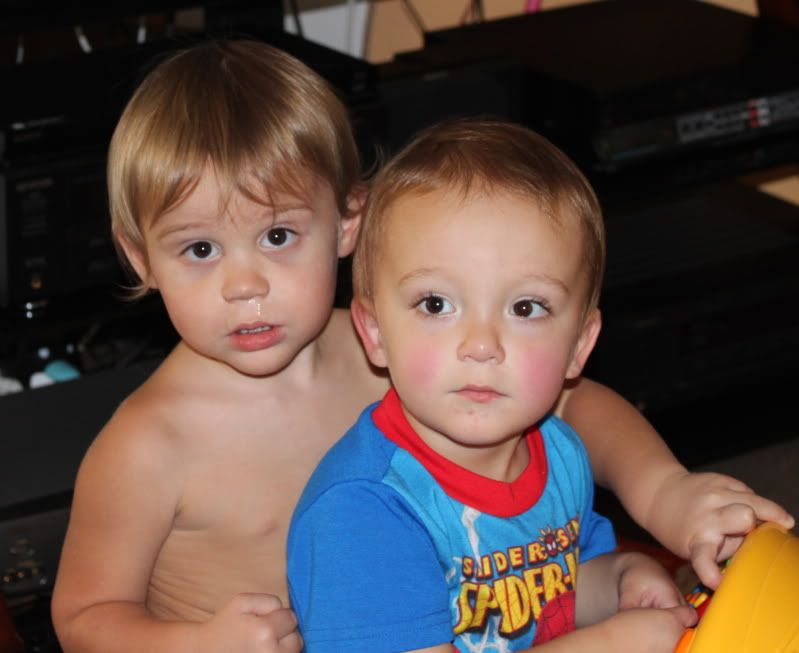 Meanwhile, these girls are getting along splendidly.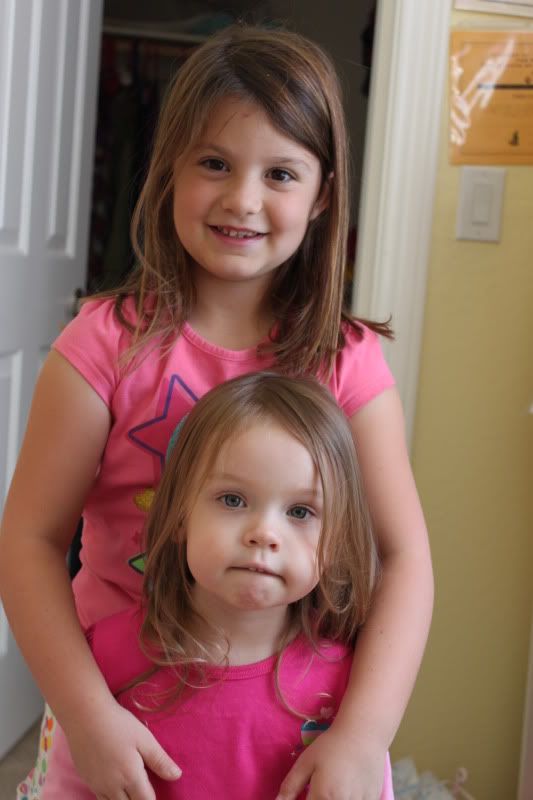 Rachel was loving all of Emily's hand me down dresses.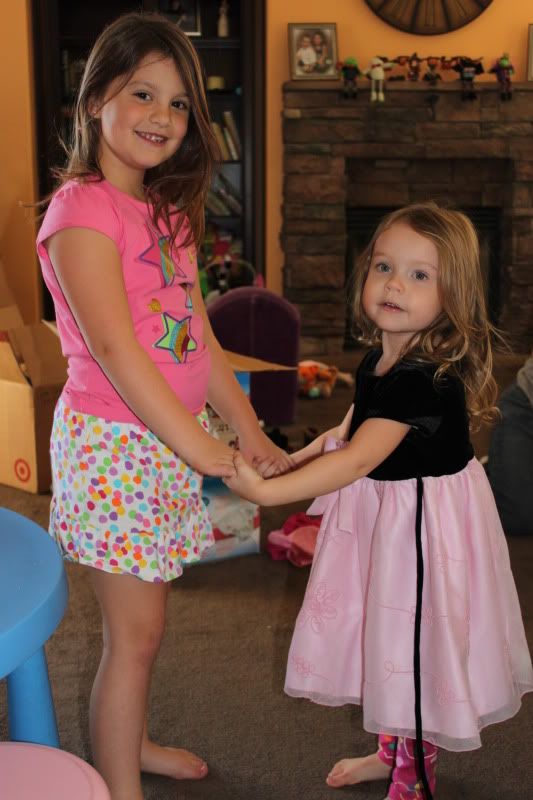 Tonight they got matching pajamas.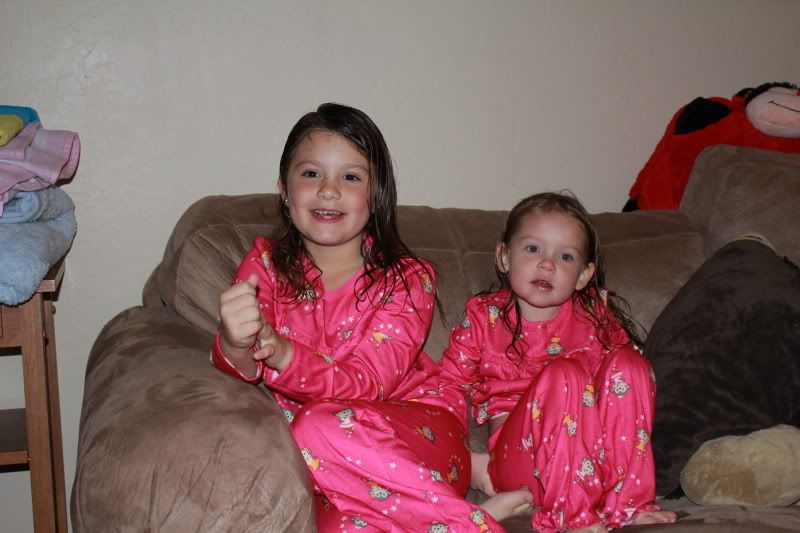 And brushed their teeth together.
As for Ben, he marches to his own drum. But, he's enjoying being head of the boys table at dinner.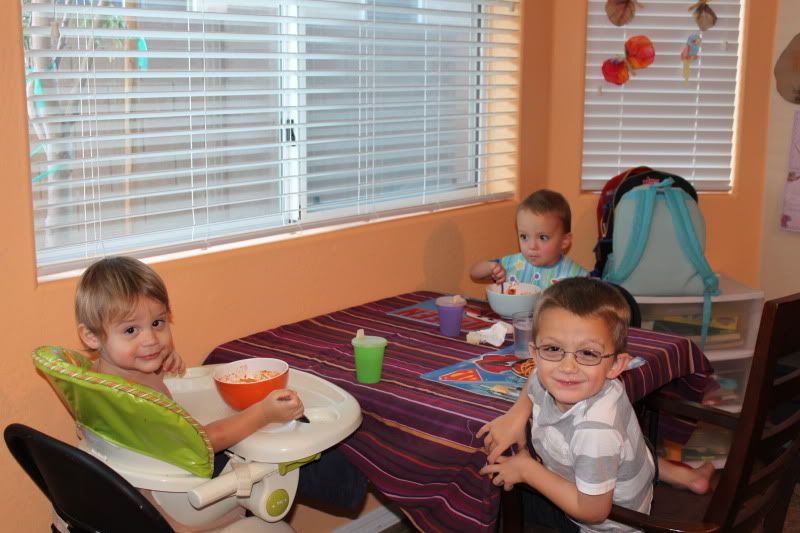 Our swingset has seen more action than it has in a few months.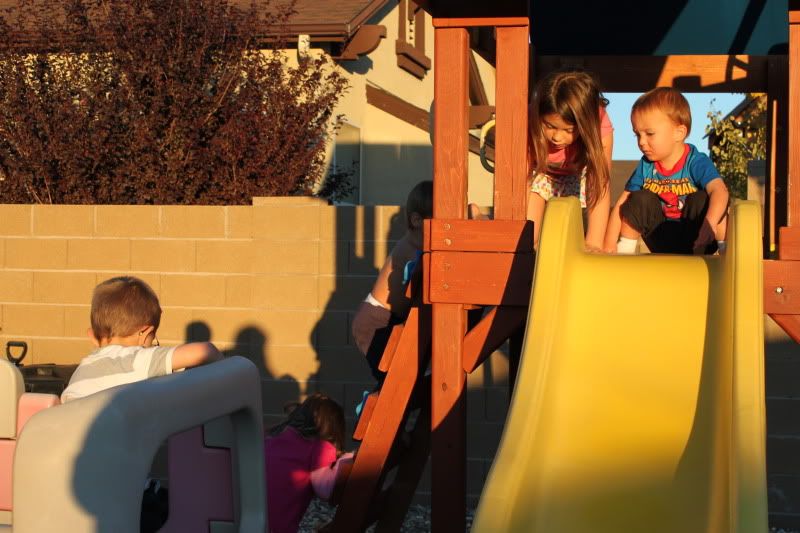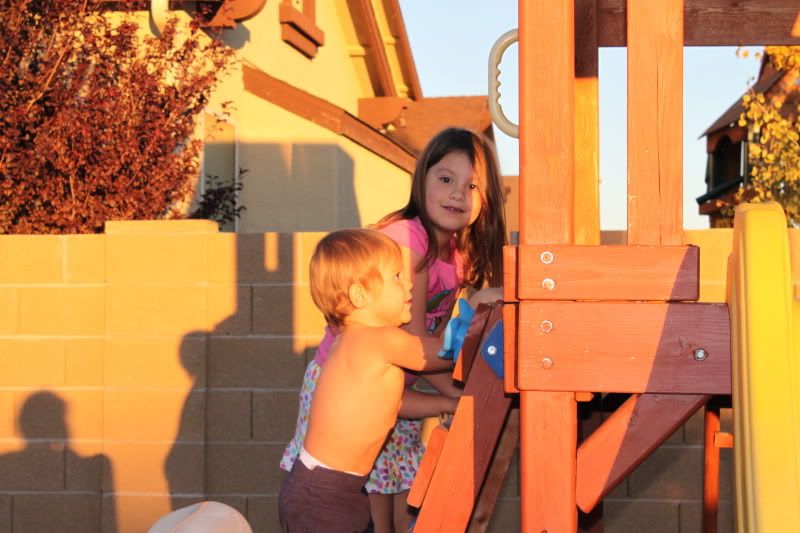 Ben leading the crew down the slide.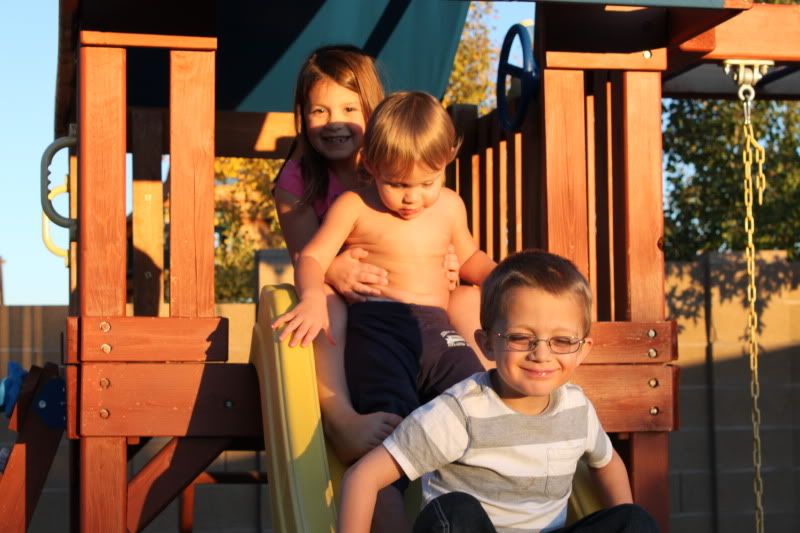 Oh and Greg enjoyed our pasta!
We are having a great time!