We all think about what if's in our life. What if I took a different route to work and was in an accident? What if running back in the house to make sure I unplugged the curling iron meant that I avoided an accident? What if I was never on Match.com and saw David's profile and sent him an e-mail. What if, what if, what if....
A year before 9/11/2001, my best friend Pam and I took a wonderful trip through the New England states. We did all the tourist stuff.
In Boston, we took part in a reenactment of the Boston Tea Party.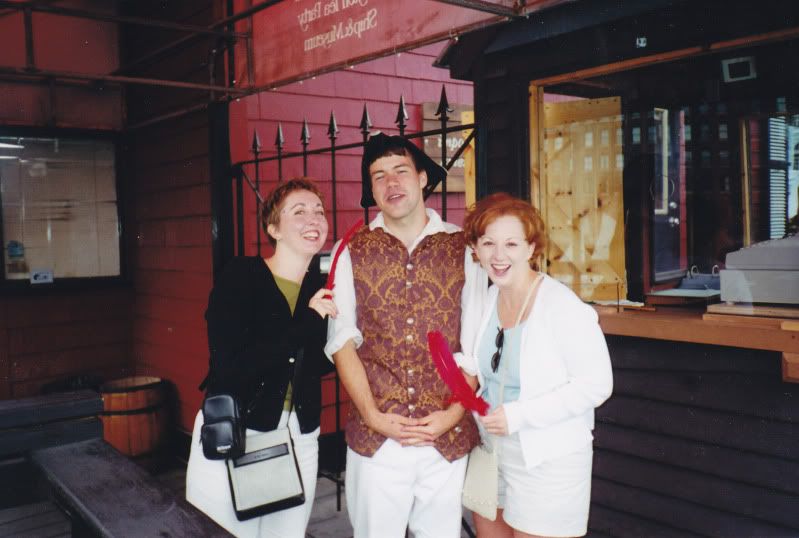 In Vermont, we went to the Von Trapp Family Lodge. Pam loves The Sound of Music. Thank God we got there on a Wednesday because every Tuesday, they have a sing along. Dang, just missed it.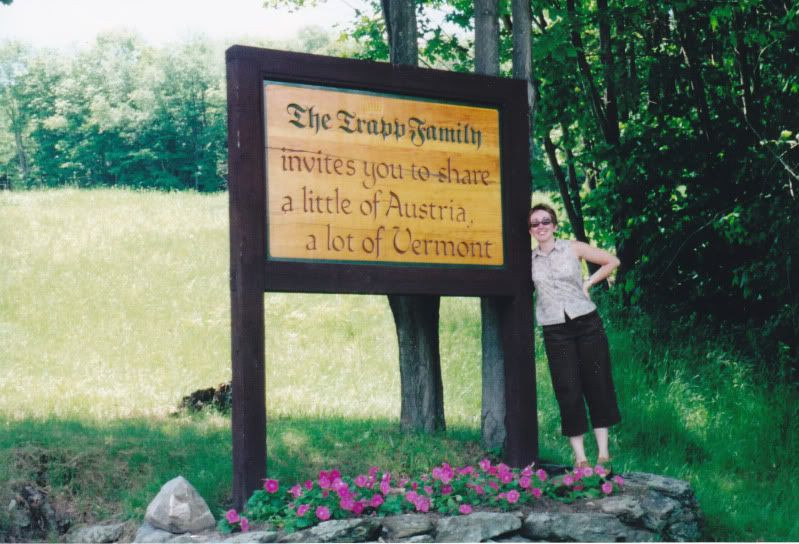 We went to the Ben & Jerry factory in Vermont and paid our respects to the ice cream flavor graveyard.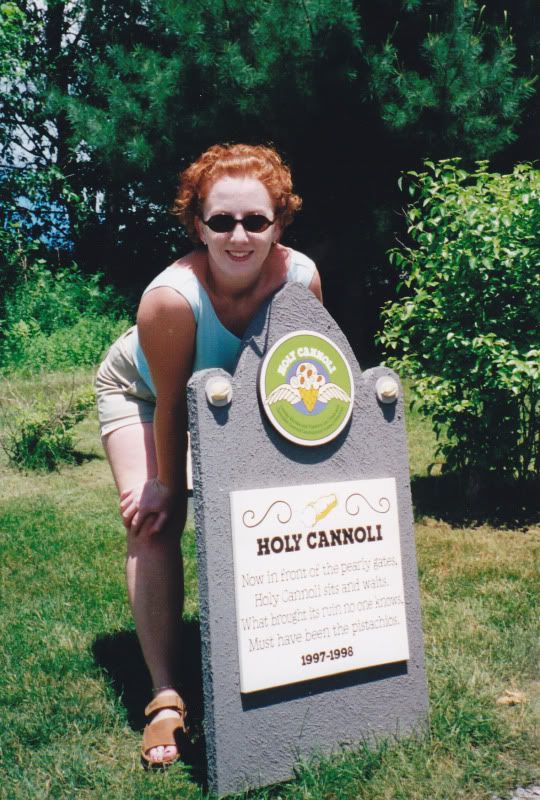 We had lobster in Maine. We had no clue what we were doing with a whole lobster. But when in Maine...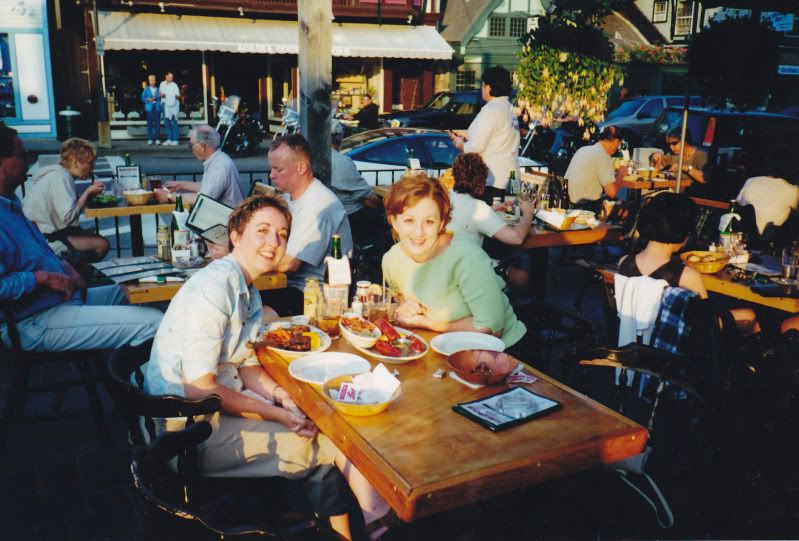 We went to The Statue of Liberty and took an audio tour of Ellis Island and saw some of my relatives names on the wall.
Like the Travelocity garden gnome, we brought a little Jessie doll from Toy Story and took her everywhere with us. She posed on the back of a Harley in Boston. The troll with her belonged to the biker.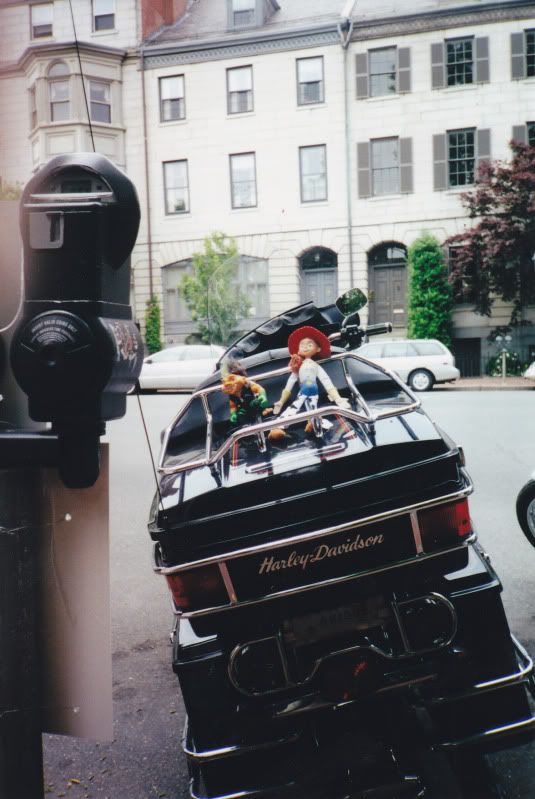 She soaked up some sun on a rocky beach in Acadia National Park in Maine.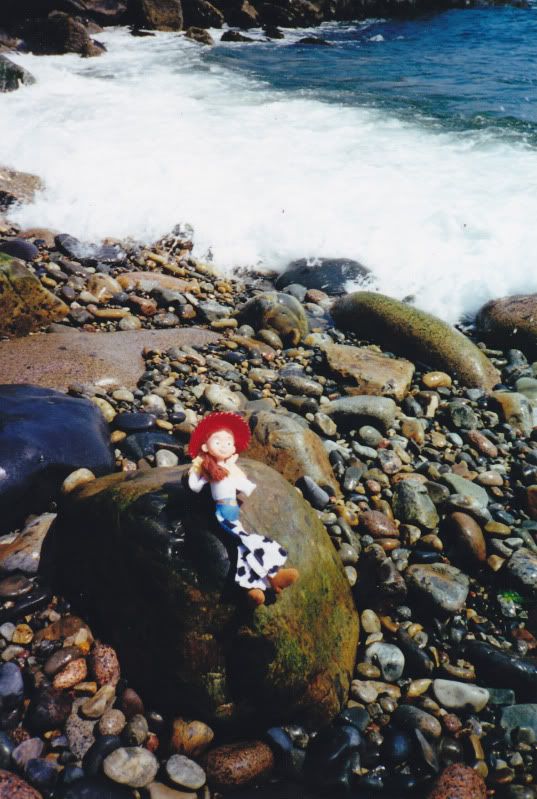 And here she is on the top of the World Trade Center.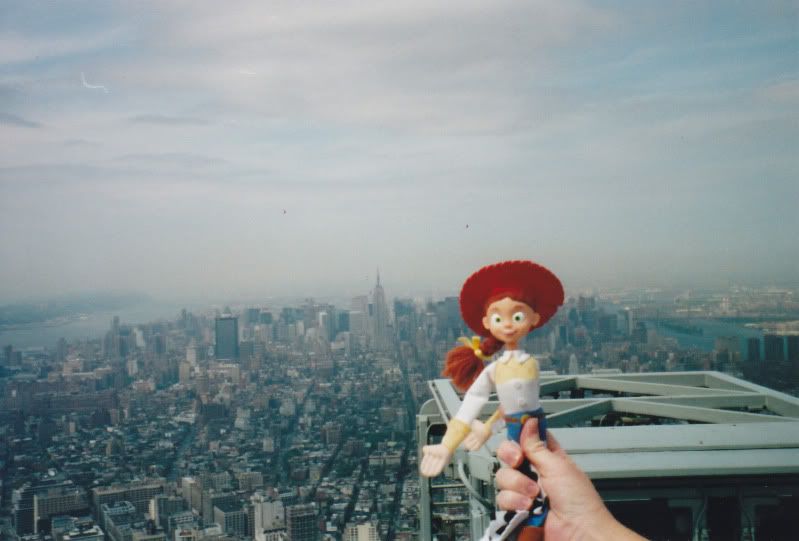 A year before they crumbled, Pam and I stood on the very top of one of those towers. After 9/11, I've thought about that day. How cold and windy it was at the very top. We were outside, no glass room, you take some stairs above the observation floor and you are literally outside. I believe it was just a railing, and you could feel the building gently sway a little with the breeze. Honestly, it was freaky. We got one quick photo of Jessie and got back inside.
I've obviously had some what if's since then. What if the terrorists were ready for attack 14 months earlier? What if I were on top of that building when a plane hit it? It was so early that I don't think any tourists were on the top of building, but what if it had been later... what if, what if, what if...
Ten years ago, I was in a very different place. I was 27, dating and thought I'd write a book one day about my adventures called "Single With No Dependents". That didn't happen. I went down a different path that led me here. Now, I blog about my kids. I don't question my life at all. I'm exactly where I'm meant to be.
And, I'm grateful.
David and I talked about 9/11 and decided not to tell the kids yet. One day we will tell them or they will see pictures and ask. When we get on a plane for a trip, Ben truly thinks he is a superhero and he's flying. He'd rather look out the window the entire trip and listen to the engine instead of watching a movie. I don't want him thinking about terrorists and if our plane is going to end up in a building. He's 5, let him pretend to be a superhero for a few more years.
David's family is in the early stages of planning a family reunion next summer in Canada. I did some checking on flights and pricing. I found out that I could actually get a free flight with my US Airways miles. Unfortunately, that would mean David and the kids would probably take another airline because they have cheaper flights. And I absolutely refused to even think about getting a ticket on a different flight. No how, no way. If something happened to them...
And that's how things are different 10 years later. Those thoughts are always in our minds. Is it fear? Or loss? Both? We don't need to be reminded to never forget. Seriously, there is no way we ever could.